Sometimes it doesn't take more than a simple pattern and a lovely yarn to help you remember why you love knitting.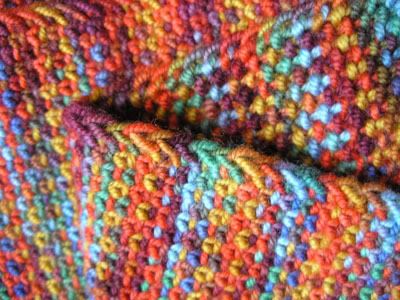 This yarn had been sitting in my stash for a couple of months, and I picked it up last week when I wanted a project that didn't require any planning. And less than a week later, this is the result: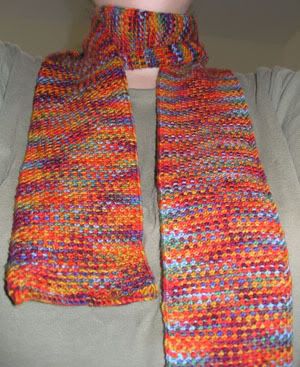 Pattern: Linen Stitch Scarf
Yarn: Mirasol Hacho, 2 skeins, on size 8 needles
Notes: This yarn comes in some glorious variegated colorways and I love both them, and the twist on the yarn. Linen stitch is really simple, but I love the woven texture it produces and how it brings out the colors in the yarn.
I think this is going to get a lot of use next winter.
Oh, and look what arrived in my mailbox yesterday:
More pretties to play with! (Though, it's official, the yarn diet starts now, after this splurge.)