Or, in some cases, sew them.
When Cat and I went on
our field trip to Lowell
, I mentioned that I picked up a couple of pretties at the Quilt Museum that you might see later. Well, later is now, since I finally sat down with my sewing machine and turned them into a finished something.
My Mackintosh rose bag! The outside fabric is a Japanese fabric fat quarter that I got at the Museum, which is where I also found the pink polka dotted purse handles.
I've been a big fan of Charles Rennie Mackintosh ever since I went to Glasgow, about six years ago, so I couldn't resist the rose fabric.
And the purse handles were just too cute.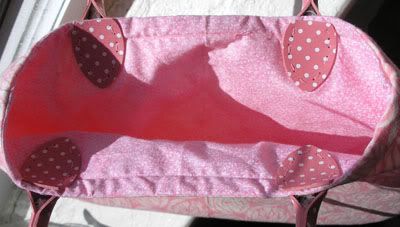 The lining fabric is just a small pink print that I found at Winmill Fabrics; I wanted something that wouldn't take away too much from the outside.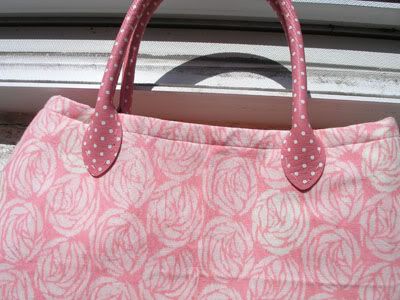 I based the shape and measurements for the bag on this
One Hour Bag pattern
. I'm so pleased with how the whole thing turned out!