So, when
Knitpicks
started listing a yarn with the colorway "Time Traveler", that was described as not creating "socks that are larger on the inside than they appear on the outside" and that were very similar to the the colors in a Fourth Doctor scarf, what would I do?
Smart people. Order some, of course. Here are Madame Nostradamus's Fourth Doctor Scarfy Socks.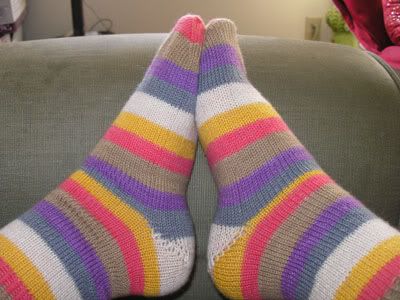 Pattern: Basic stockinette sock with short row heel, improvised
Yarn: Knitpicks Felici in Time Traveler (1.5 skeins) on US 1.5 needles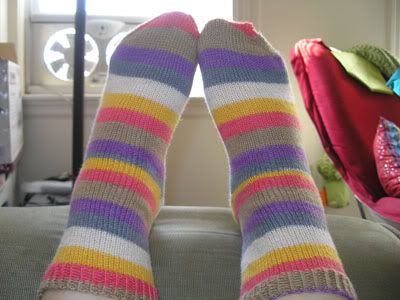 They're particularly appropriate right now, as I'm on the Fourth Doctor in my Doctor Who watching.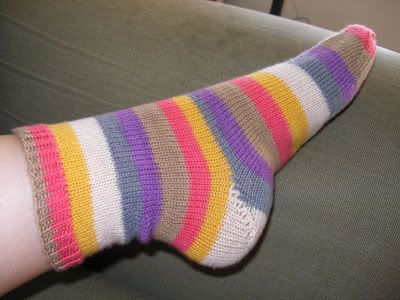 Now if only walking in them would lead me to a TARDIS...