Until last night it had been a week since I had picked up my knitting needles. Every time I looked at the cardigan in its bag, my brain just said, "nononononono, don't wanna." So last night I decided to try an entirely different project and see how it felt. And it ended feeling pretty good.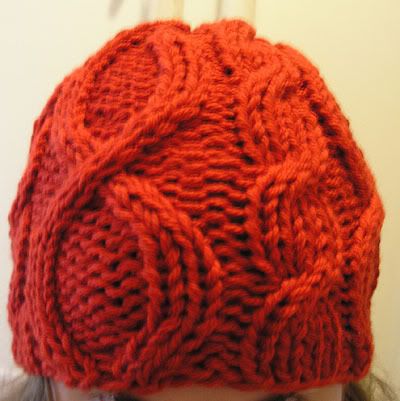 Pattern: the Yarn Harlot's
Unoriginal Hat
Yarn: RYC Cashsoft Aran in red (two strands held together), two skeins, on size 11 circular needles
Notes: This was my
second time
making this hat. This one fits much better on my head, and it's lovely and soft and warm. I'm very pleased. I also finished it in about four hours.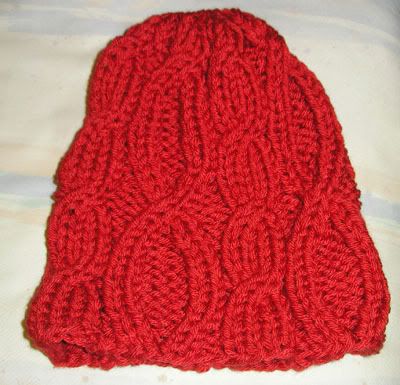 The color is somewhere between the two pictures; when I picked it up in the store it looked bright red, but last night when I was working with it it felt almost burnt orange. So it's somewhere in between.
I'm not sure what I'm going to try next, but it was nice to get something accomplished.