Catherine
is blaming me for last night's Red Sox loss, since I finished knitting a related project yesterday afternoon and thus my sending them good luck has ended.
See this? It's part of the Red Sox logo.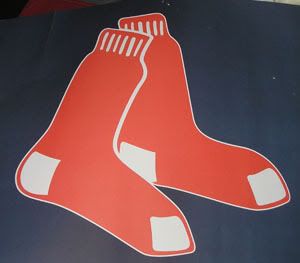 Now compare it to my latest project: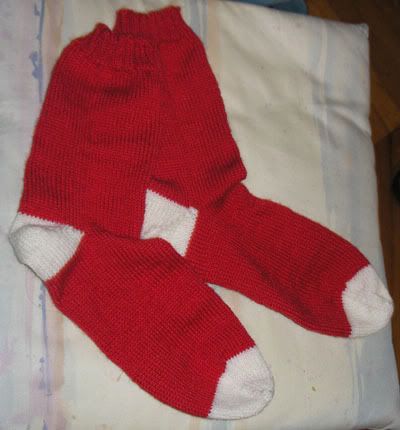 Pattern: Boston Red Sox Red Socks (a basic red sock with white toes and heels)
Yarn: SandesGarn Sisu in Red (less than two balls) and Patons Kroy in Whitecap (less than one ball)
Needles: 2.5 mm Inox 29" circulars for the body of the sock, US1 Inox for the ribbing.
Notes: My first short row heels, and they actually fit! These are also my first finished two color socks, which required a lot more end weaving in, which is not a great pleasure. But I like how they turned out.
And now a picture of the Red Sox Red Socks being worn:
Go Sox!