I give you photos.
My Wollmeise stash as it stands after scoring two skeins in last week's Loopy Ewe update: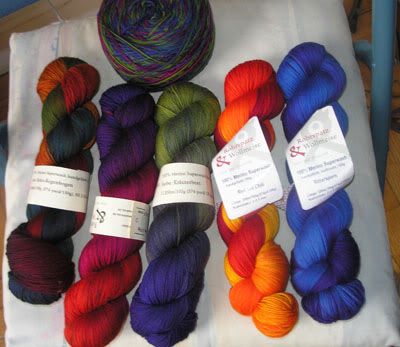 So prettttty.
And this is from yesterday.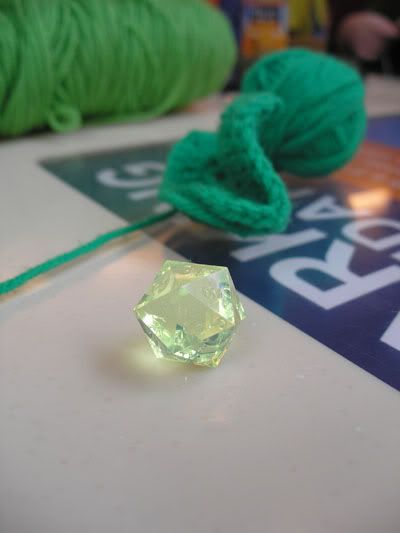 PAX East, a video game convention, is going on here in Boston. Which means the city is currently overrun by geeks, a very good thing in my opinion. And while I'm not a gamer, I am most definitely a geek. So when a friend of mine going to the convention planned a knitting get-together for convention-goers I decided to tag along. So I spent a few hours knitting and chatting with my fellow geek girls, eating cookies, looking at costumes, and generally having fun. And the girl next to me was crocheting a D20, hence the picture above.
And here's the finished D20, too.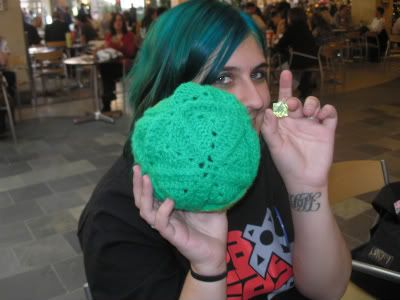 Dear geeks, you are always welcome back.