I've got a lot of friends having babies in the next few months, and I've started stocking up on the baby knitting in preparation. I can't show you everything yet, but these few were sent off yesterday.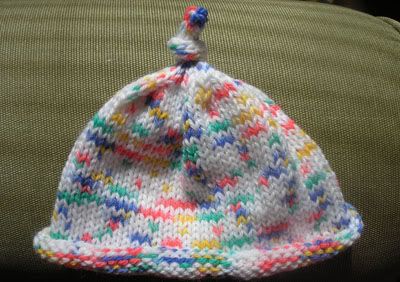 Pattern: Umbilical Cord Hat, from
Stitch n Bitch
Yarn: Cascade Yarns Cherub Collection Kaleidoscope DK (what a long name!) on US 7
And modeled by my lovely teddy bear: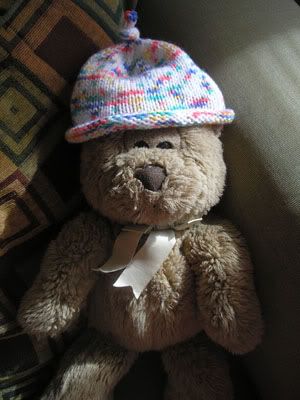 And another hat...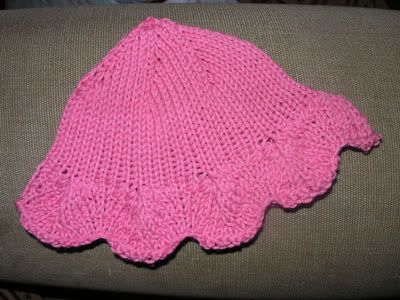 Pattern:
On the Sunny Side
Yarn: Brown Sheep Cotton Fleece in Tea Rose, on US 7 needles
And modeled by a fabulous poodle: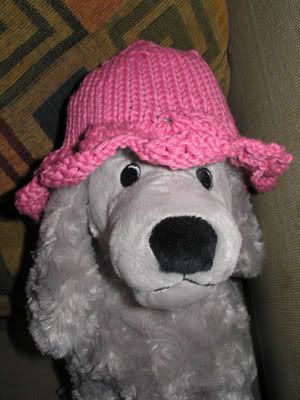 And, of course, there have to be booties, too.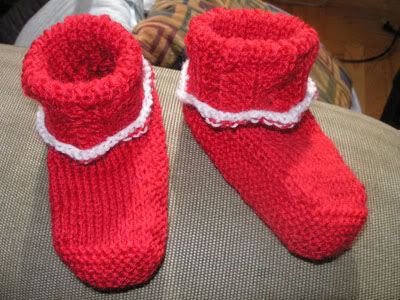 Pattern: Herringbone Bootees by Zoe Mellor
Yarn: Sandes Garn Sisu in red, with a little bit of Patons Kroy in white, on US 2.5 needles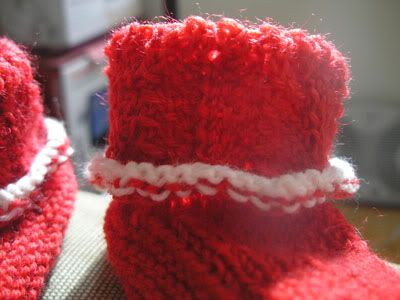 There are more things done, but those will have to wait until it's closer to the arrival of those little ones!