I found this in the used book basement at the store my knitting group meets at this weekend. I give you, a Prince William paper doll book from 1983: "The Royal Baby."
HRH on his diaper!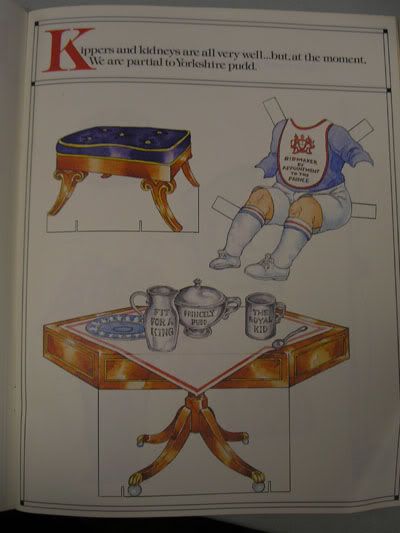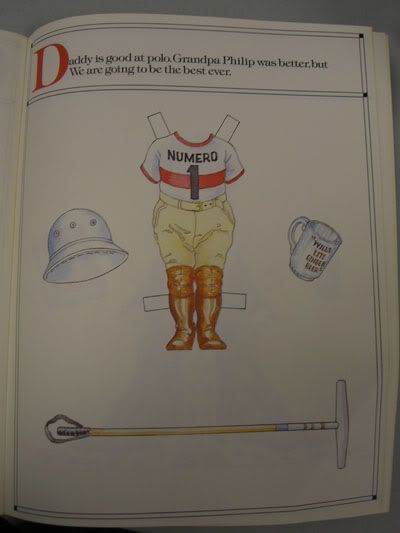 Oh, yes, we want to remember those "good old days" of the British empire, don't we?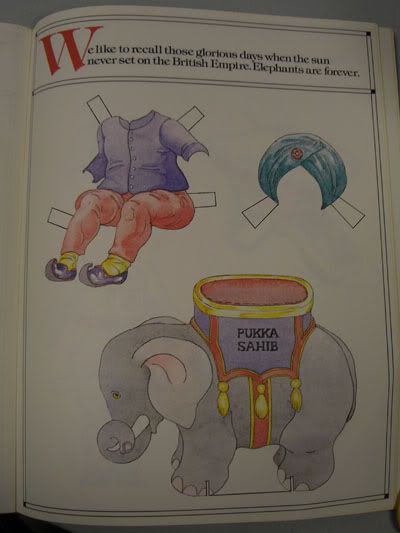 "Mummy doesn't like blood sports, but Daddy knows what's best for men..."
Rule Britannia!