The first finished object requires back story. As a lot of you know, I have a small obsession with the actor Paul Gross, of Due South and Slings and Arrows. This is largely due to a couple of friends of mine, whose obsession is much more long standing and who are wonderful enablers on this subject. A couple of years back, one of those friends mentioned that she had been watching too many Due South reruns, and that all she wanted for Christmas was a Canadian mountie. How could I not oblige?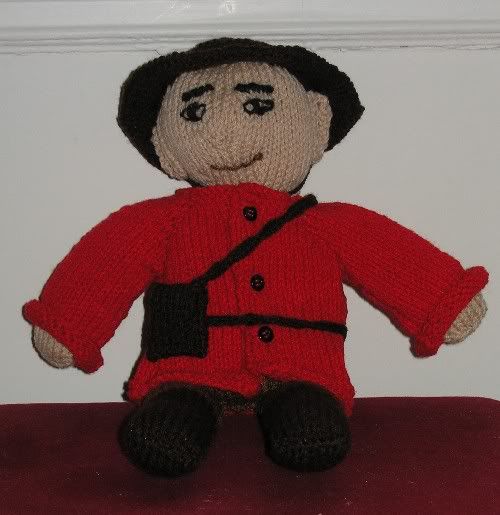 The mountie (pattern from
World of Knitted Toys
) was a hit. Since then, I joined the recipient in her obsession, and I knew that the mountie needed a companion. In Due South, Constable Benton Fraser has a white wolf named Diefenbaker. So guess what her Christmas gift was this year?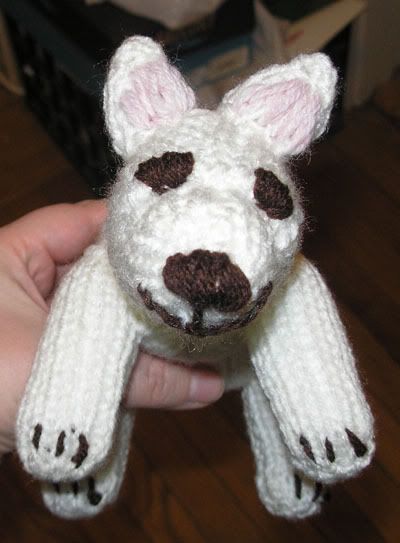 Pattern: Wolf, adapted from the Siberian Husky pattern in
World of Knitted Toys
Yarn: Red Heart Classic in white and dark brown, Lion Brand Wool Ease in light pink heather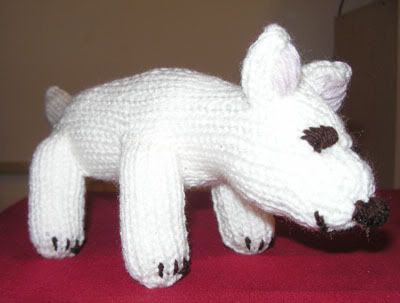 The recipient sent me a photo of the two together last night, just as they were meant to be: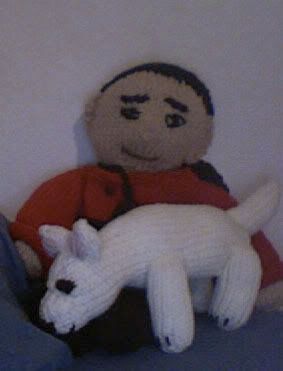 Before I finished Dief, I did a trial run of the pattern which didn't go quite so well. If you saw this, what would you think it was?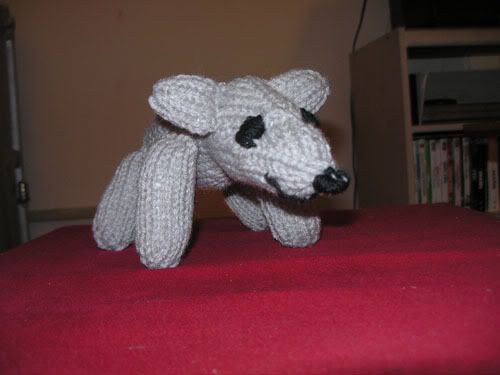 Yes, it looks like a rat. A cute rat, but a rat nonetheless. Moving the ear position makes a huge difference with this pattern. I ended up including this guy with the teddy bears that I sent to Vietnam, since I figured a kid would like it.
One more finished object to show you. This one is my mom's Hanukkah gift, an Odessa.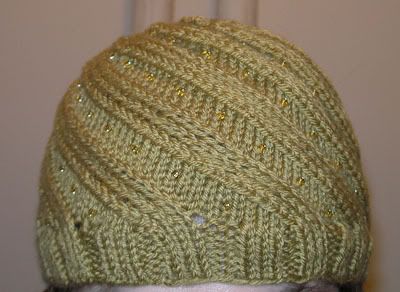 Pattern: Odessa, from Magknits
Yarn: RYC Cashsoft DK in taupe on size 4 & 6 needles.
Secret holiday knitting is over, hallelujah!