... and I have too much to cover! I wasn't posting for a while, since most of my knitting was highly classified, super secret holiday knitting, but then all of sorts of things started happening.
First,
Catherine's
birthday: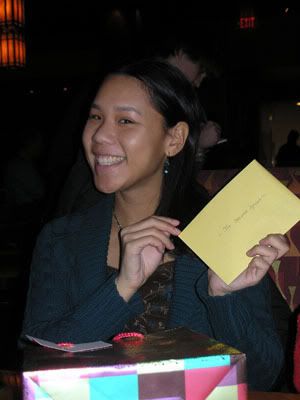 Ariel
and Betsy with the animal plates (these have become a tradition at our birthday get togethers):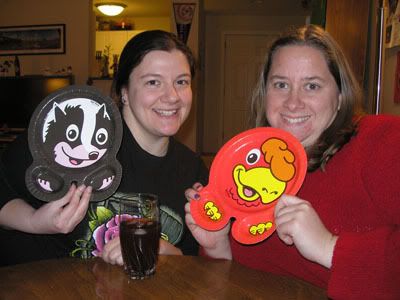 And me with mine (and I'm sharing this because it's one of the best pictures taken of me in a long time):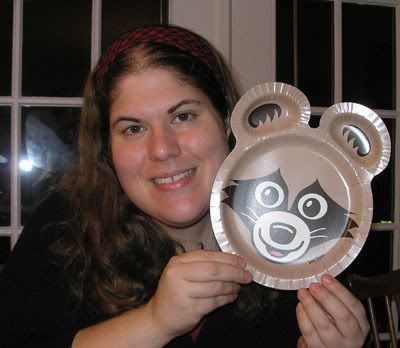 Then, on Saturday, I went to the Bay Colony Dog Show. I go every year and always have a wonderful time playing with and seeing all of the dogs. Some of my favorites from this year: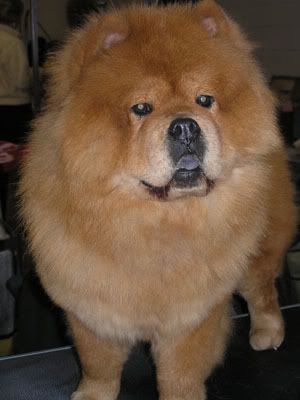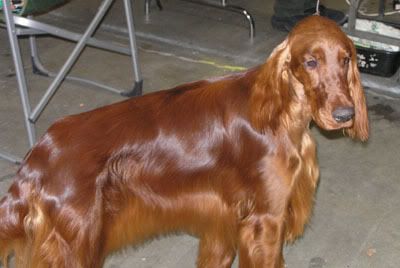 A poodle in progress!: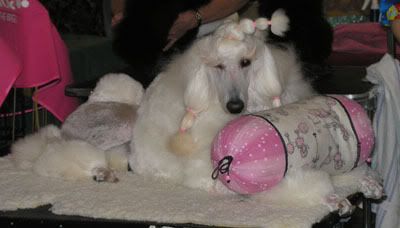 There are eyes somewhere under this mop: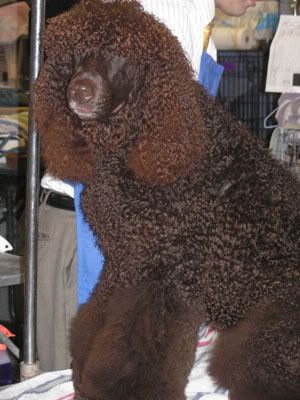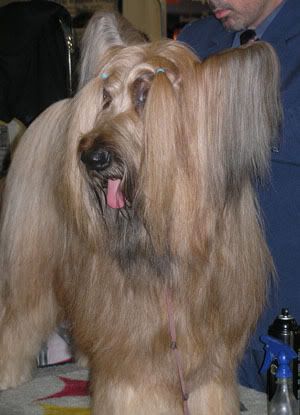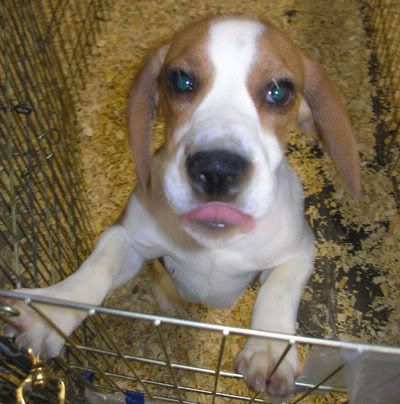 And this is Fuzzy, a Sussex spaniel. He's also in my
post
from last year's dog show. He's wearing a snood to protect his ears and standing on his hind legs with his front paws in the air. What this picture doesn't show is that his front paws were going up and down rythmically: up. down. up. down. It was so cute. He's a love.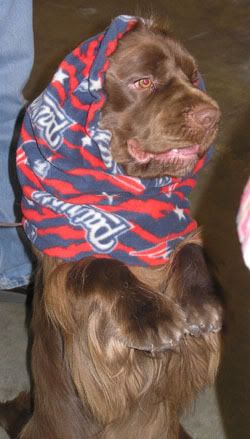 And then yesterday Catherine and I went to the
Bazaar Bizarre
. It was very crowded, as usual, but much fun. I ended up with a pair of earrings, a couple of patches, some dog cookies for Henry, and a pile of fabrics from
Repro Depot
. And no, I don't sew. But I guess I'll be spending some time learning on Cat's sewing machine. How was I supposed to resist these?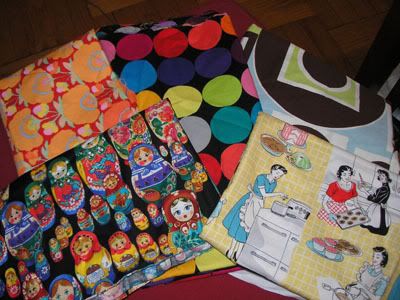 The 50's kitchen print and the matrioshka fabrics were especially me, and I had to have them. And I actually ended up not doing too much damage, financially, but that was only because the place that had the hats/hoods I adored didn't take credit cards and I was out of cash. Hee.
Some knitting content probably tomorrow!