I have returned to Boston! But, first, a few more things from home. . .
I finished one knitting project while home, my father's Hanukkah gift. I made the
Irish Hiking Scarf
.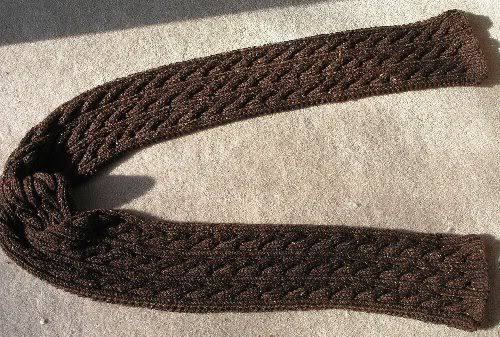 It took almost two skeins of Cascade 220 Tweed in a lovely chocolate brown. These photos are from before it was blocked, since it was still drying when I left. :) And a detail shot of the cables: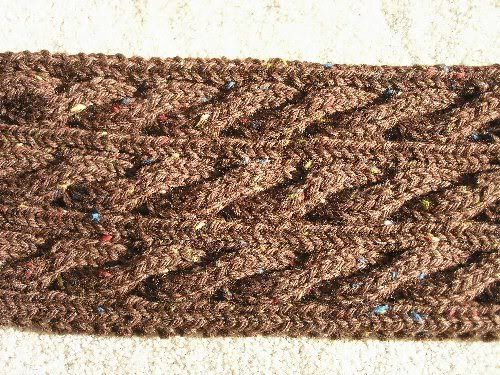 I also received one knitting related gift for the holidays. My aunt sent me a group of items from
The Big Yarn
.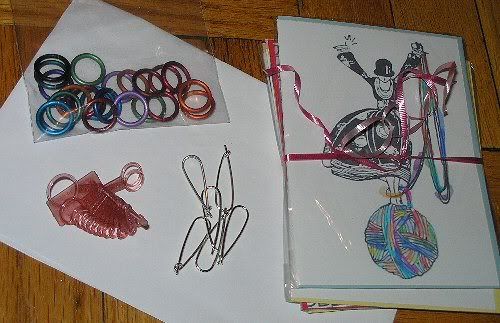 These included stitch markers in really neat colors, knitting related notecards, silver stitch holders, and a pink needlesizer.
And, another poodle picture! Henry with his poodle: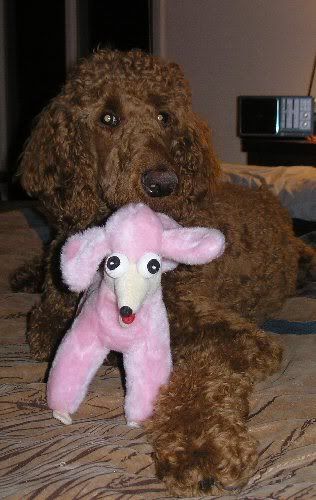 And one last poorly taken picture. Every year in our neighborhood one family puts up one of those inflatable snowmen. Theirs, however, is usually falling forward and looks like he's been drinking quite a bit. I hereby present to you, the drunken snowman: