I finally finished the socks!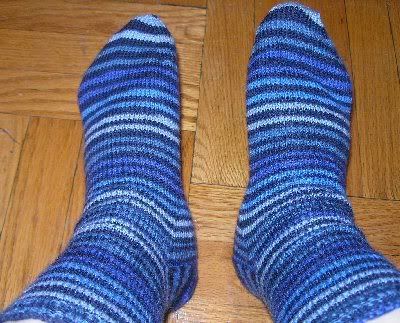 These were done in Regia 4fadig Mini Ringel, which I picked up from the sale shelves at
Webs
during our road trip in October. I love how these turned out, though the picture here isn't exactly true to color.
Today I also went to the
Bazaar Bizarre
where I met up with
Ariel
and
Cathy
. I also got to meet ZantiMissKnit.
And now, some photographs from
Catherine
's birthday extravaganza. We went to Jillian's and went bowling. I truly suck at bowling; I finished last in both games, but it was a lot of fun.
The birthday girl and her boy: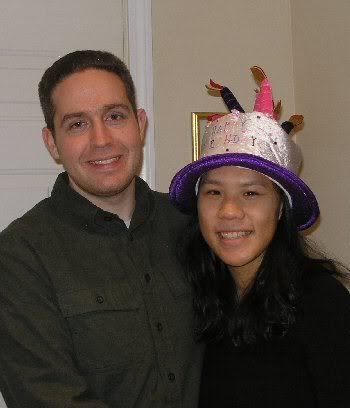 Cassandra and Ariel: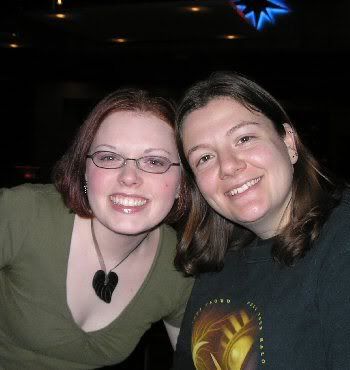 Catherine and me: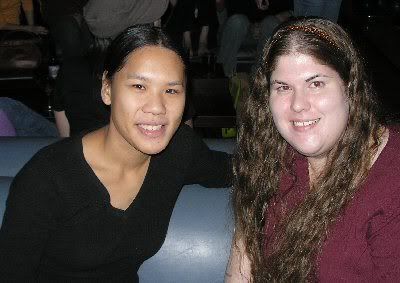 And the birthday girl with her cake: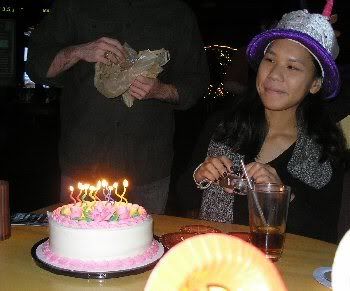 One last photo, taken last night: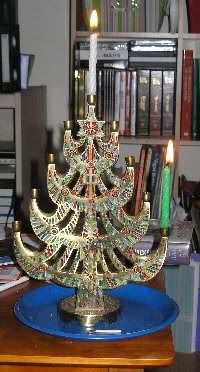 Happy Hanukkah!