One little crafty thing to show, now that the receipient has received it. We did t-shirt stencilling at Catherine's place last week. It was the first time I had done it, and the first time any of us had tried doing words. So I was pretty pleased with the results.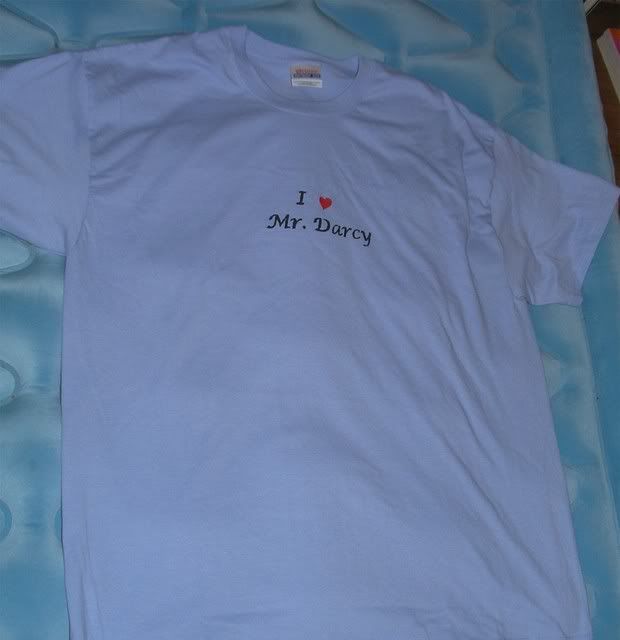 It's for a friend who truly appreciates both Mr. Darcy and Colin Firth. :) Here's a close up of the lettering.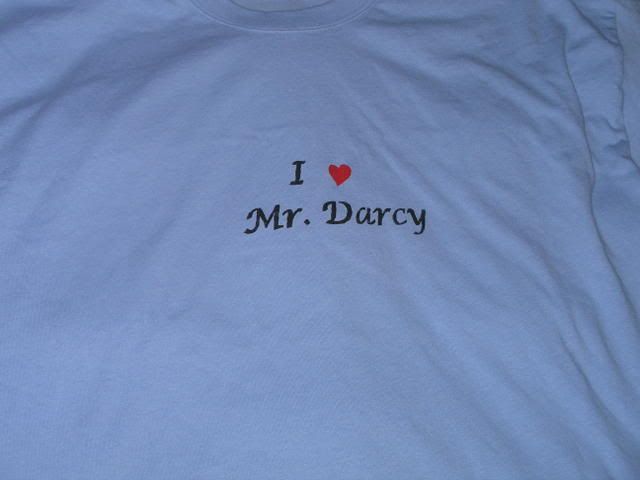 And, as I am home, some poodle shots! The first one is of Henry riding in the car, during which he always has his paw over my father's arm.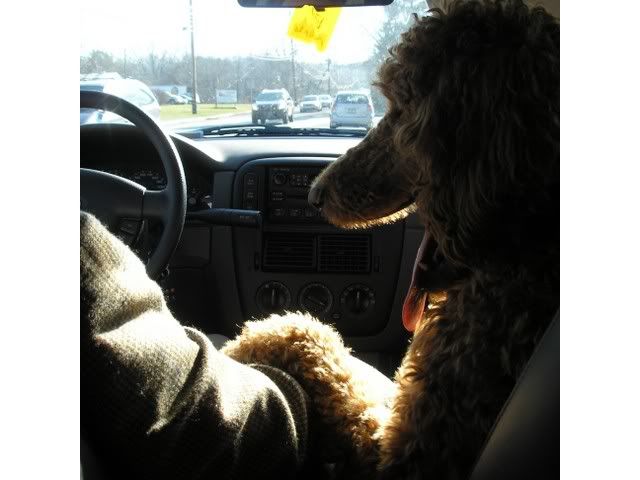 And this is from my father's office's holiday party yesterday. Henry enjoying his champagne glass.