Mittens complete!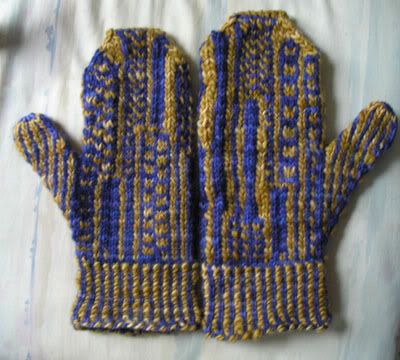 Pattern:
Skyline Mittens
by Emily Miller
Yarn: Malabrigo worsted in purple mystery and Manos in gold on US6 needles
I'd been wanting to do these since they came out since I loved the idea of a city skyline. And even though charts and colorwork and I don't always get along, I'm pleased with how these came out, even if one is larger than the other. But luckily that's only noticeable when they're right next to each other. :)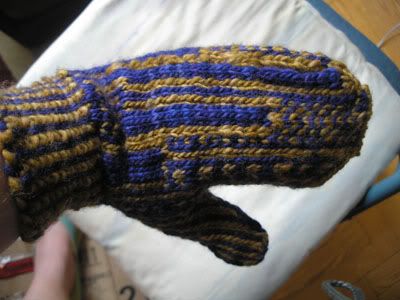 And now I have absolutely no idea what I want to make next! Time to paw through the stash I guess.