It's pretty much too hot to move around here, but somehow I've gotten something finished--another Ishbel!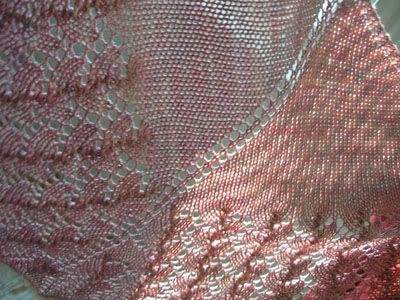 Pattern: Ishbel, by Ysolda Teague
Yarn: Maple Creek Farm Superwash Wool/Bamboo/Nylon in Chocolate on US 6 needles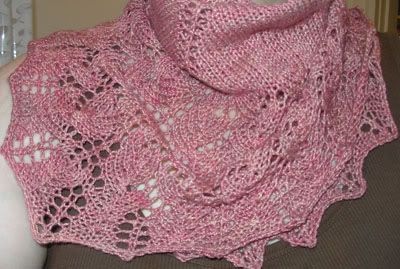 I picked this yarn up at Rhinebeck last year and I knew from the start it wanted to be a scarf of some kind. When I finished
my first Ishbel
, I knew I would be making another from this yarn.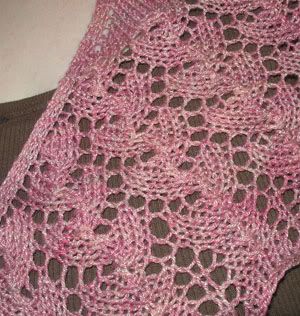 And now I believe the fan is calling my name....