I finished my Ishbel this weekend.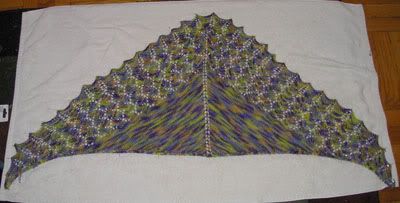 Pattern: Ishbel, by Ysolda Teague
Yarn: Blue Moon Fiber Arts Socks that Rock mediumweight in Thistle (less than one skein) on US6 needles
I know the lace doesn't pop as much in the variegated yarn, but I'm still very pleased with it.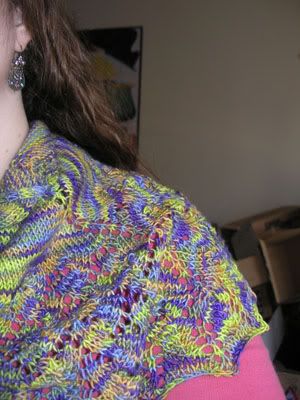 This was a pretty quick knit, and I think I'm going to have to do another eventually. There's a skein of pink yarn in stash that's just begging to be another Ishbel.