Tomorrow we will return to our regularly scheduled programming of knitting-related content. And content I do have, between Secret Spook and the arrival of my second (!) Sockapalooza package. But, for now, one more foray into Red Sox Nation.
First, one more media mention from yesterday. Go
here
--can you find me behind Theo Epstein? Let's play spot the green jacket.
Today was the World Series championship parade, which rolled its way down Boylston Street.
Catherine
, Betsy, and I set ourselves up in Copley Square around 9 am. The parade started at noon. And we saw almost everyone we wanted to see. Jacoby Ellsbury was on the wrong side of the duck boat from us, we never saw Manny Ramirez at all, and the truck carrying Jonathan Papelbon doing his jig stopped just a little too far down from us to really see it. Alas.
But here is some of what we did see.
The dancing Papelbon figure in the crowd.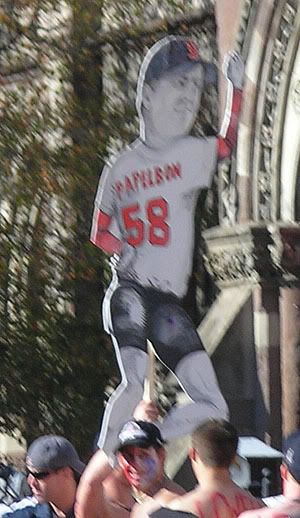 Dice-K!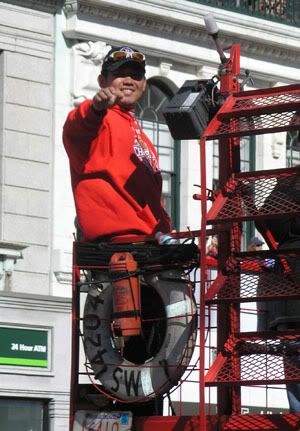 Dustin Pedroia.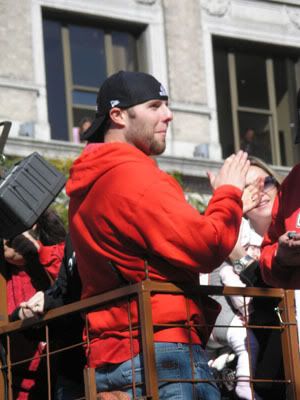 Curt Schilling and the trophy.
Coco Crisp.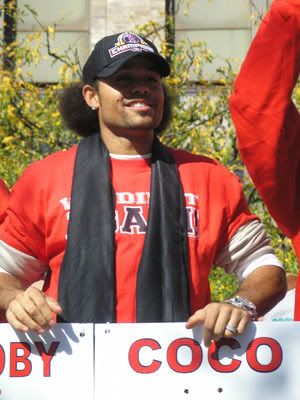 Big Papi, David Ortiz.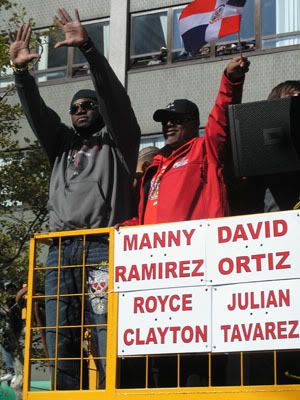 My favorite, the World Series MVP, Mike Lowell. (Re-sign Lowell! Re-sign Lowell!)
Jason Varitek.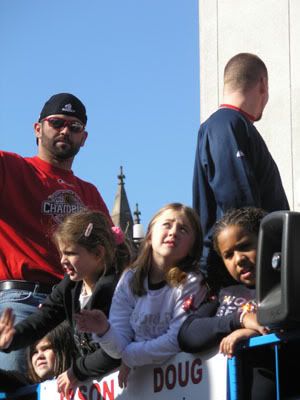 And here are Cat, me, and Betsy before the parade started.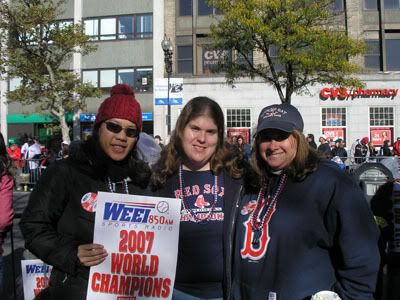 And now, no more baseball. What am I going to do until spring training starts?