I have been knitting up a storm lately, but I can't really show you pictures yet, as it's not really fit to be seen. I'm desperately trying to finish a shrug that I'm hoping to wear to a wedding this coming Saturday. It's been an adventure--first I screwed up the increases on the first sleeve, so after I finished the second one I had to go back and frog half of the first and re-knit it. And then yesterday involved two hours of knitting, tinking, re-knitting, and tinking again on one line of the lace pattern.
Catherine
was my saviour on this part, as I was getting increasingly frustrated and things were going from bad to worse, and she did a fair amount of tinking for me. But I've gotten past that part at least and it continues to move along. Pictures when it's done, I promise!
What else have I been up to?
On Thursday I met Ben and Jerry, as in the Ben and the Jerry of Ben and Jerry's Ice Cream.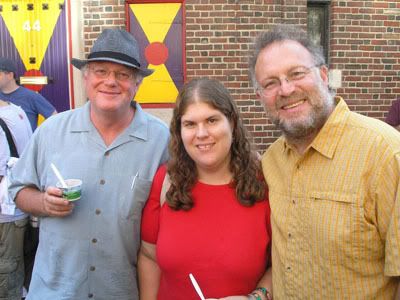 And there was even free ice cream. And a real cow wandering around (which they didn't bring, other crazy people got the cow).
And on Saturday I went to the
Great Glass Pumpkin Patch
at MIT. I had never been before and didn't realize quite what a huge deal it was. People got there at 7 am for a sale that started at 10 am. It was kind of crazy. But the pumpkins were fabulous, and I took lots of pictures.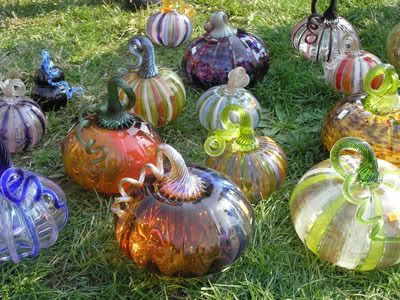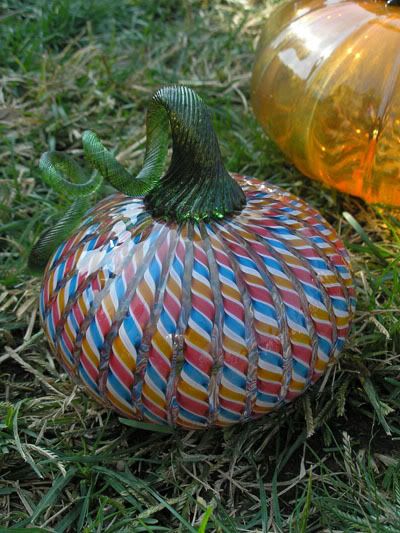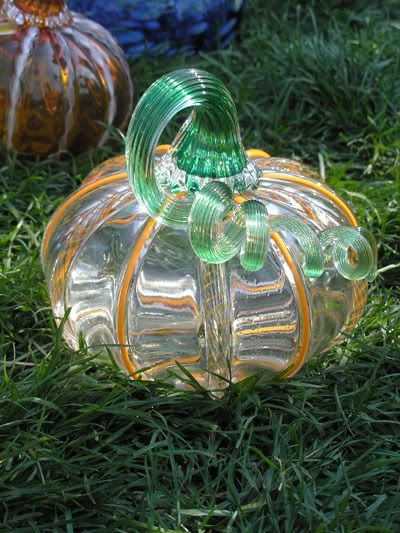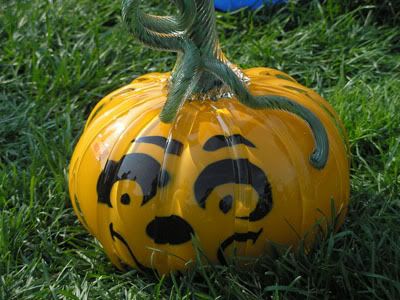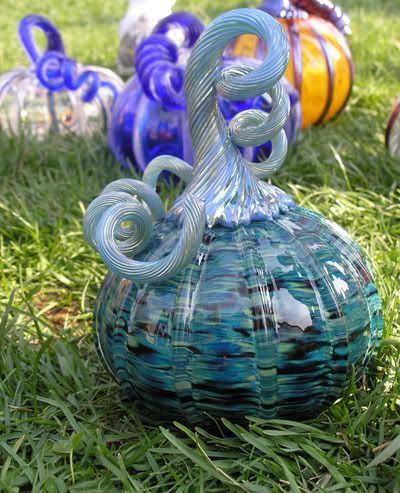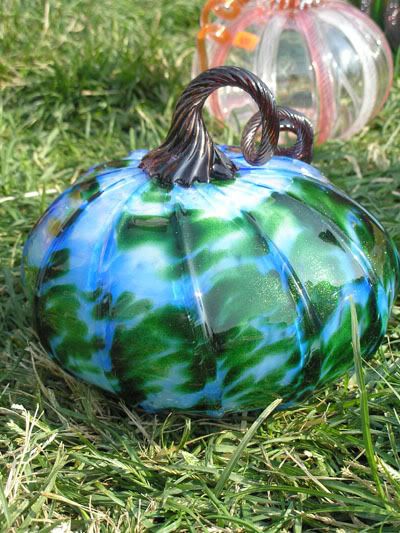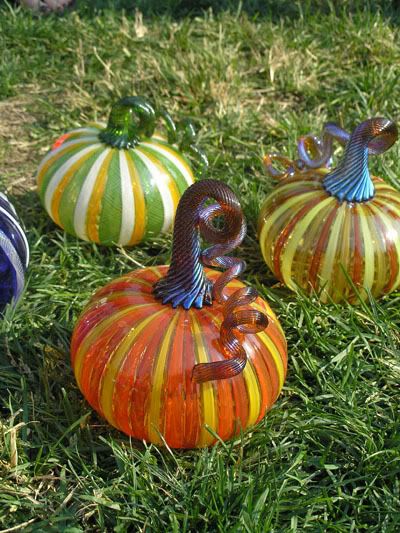 And this one came home with me.