Shawl done!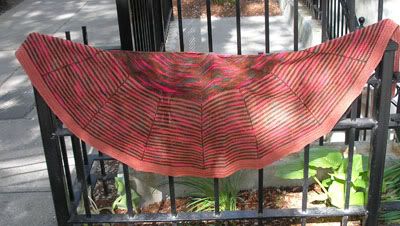 Pattern:
Daybreak
, by Stephen West
Yarn: Blue Moon Socks that Rock Lightweight in The Cookie Next Door (almost the full skein) and Cherry Tree Hill Supersock Solids in Island Red (almost the full skein) on US4 needles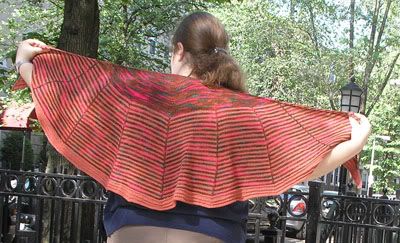 It's a very simple pattern--so simple you might get tired of the stockinette--but really pretty. I love the stripes and the slipped stitches, and how these two yarns worked together.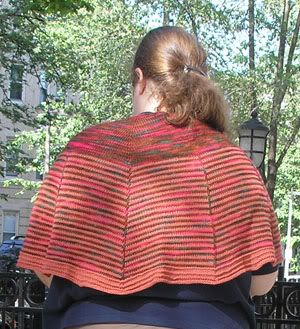 And from the front...