My Sockapalooza socks came today!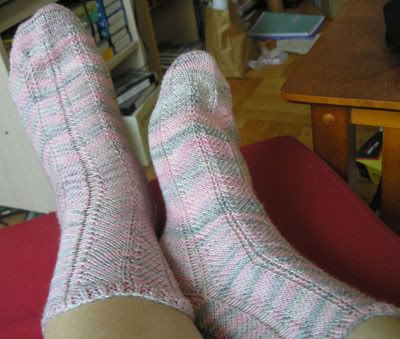 I had thought these had disappeared into the sunset, but there was a package in my mailbox today. From my original pal, too, not my sock saviour (who I thank so much for having started socks for me as well!). Pretty pale pink and grey socks, too.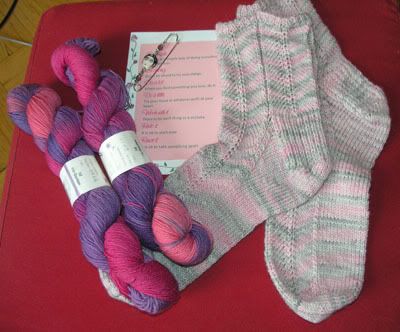 Besides the socks, Paulette sent me two skeins of Lorna's Laces in Iris Garden and a pretty stitch holder.
Thank you Sockapalooza pal!