In February our little knitting group did an exchange we called Secret Cupid, where we drew each others' names and knit goodies for chosen one. It was so much fun that we decided to do it again, especially before Amanda leaves us for DC. So, last night was the exchange for our Secret Solstice swap, and yarny goodness and craziness ensued.
Ariel had Amanda, and here is
Amanda
laughing at one of her gifts.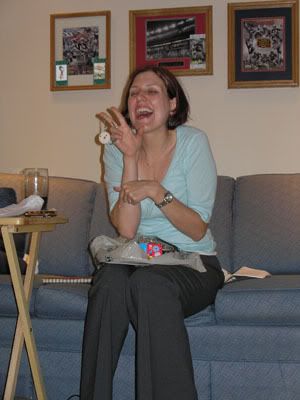 Ariel
photographing her gift from
Cassandra
.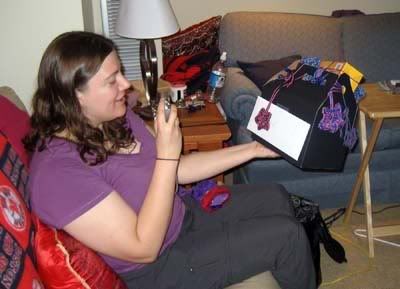 And here's
Catherine
, hugging one of the gifts I made for her.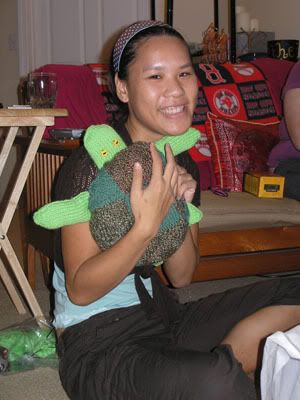 Interlude for FOs: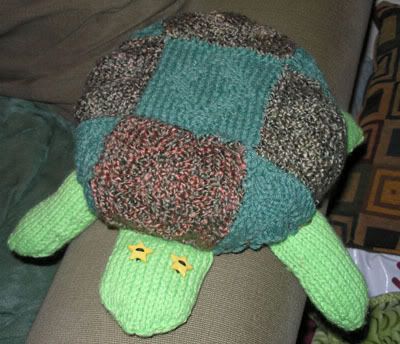 Pattern: Turtle, from
World of Knitted Toys
Yarn: Lion Brand Homespun, Lion Brand Wool Ease Worsted, and Plymouth Encore, all leftovers in my stash, on size 10.5 needles
Notes: I substituted in bulky yarn for the called for DK weight yarn and adjusted the needle size accordingly to make it a big turtle.
I also made her a bag.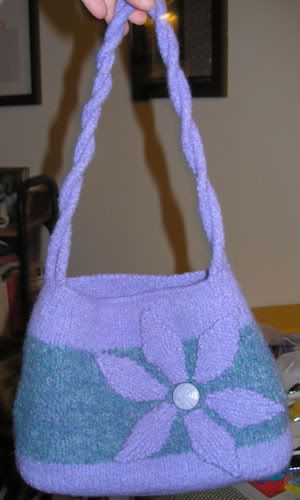 Pattern:
Sophie
, from MagKnits
Yarn: Cascade 220 and Cascade 220 Quatro
Notes: I knit up an additional piece in the lavender yarn and felted it along with the bag (all in Catherine's washing machine, while she was on vacation). Then I cut out the petals and sewed them onto the bag, with a button as the center.
And what did I get?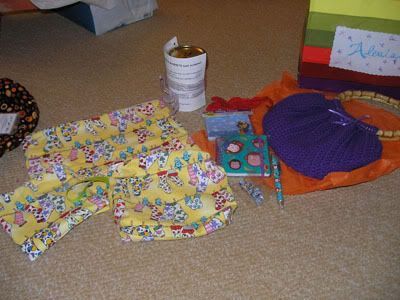 Catherine turned out to be my Secret Pal, and she made me a wonderful purple bag with bamboo handles as well as some of the coolest knitting project bags ever--the fabric has socks on it! There's also a Make Your Own Marble Magnet Kit, which I can't wait to try out.
And then our usual insanity with the animal plates occurred.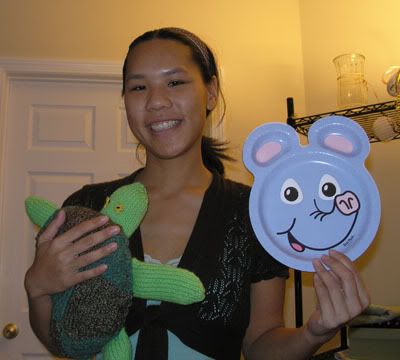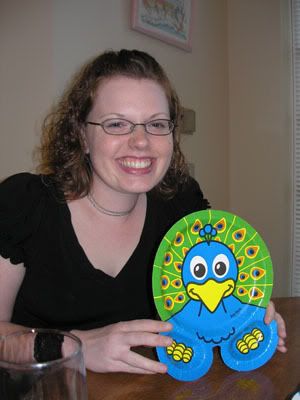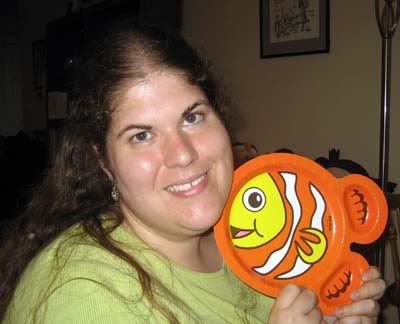 We are a kooky bunch.