I have been knitting, I swear. However, most of it continues to be secret. But I finished two of those secret projects this week and will be able to show them off in another week, so I am excited.
Besides those secret projects, I've also finished four more squares for Lizard Ridge.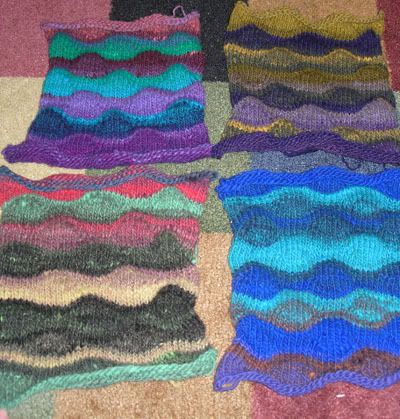 And last weekend was World Wide Knit in Public Day. I met up with a small but dedicated group at the Pru for an afternoon of knitting.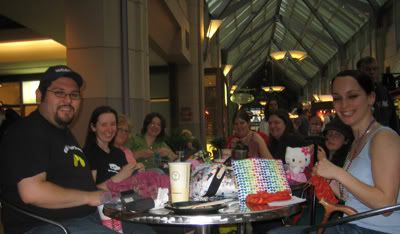 (I'm hiding in the back.)
A real update soon, with real completed projects.