There's always more sock yarn waiting to be knit.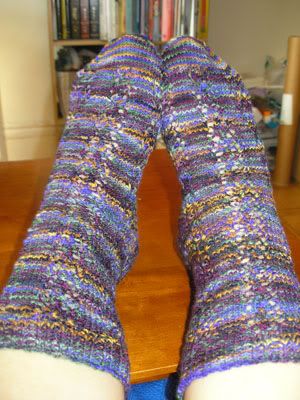 Pattern: Uzume, by Monkey Toes
Yarn: Claudia's Hand Painted Fingering in Purple Earth (about 1.5 skeins) on US 1.5 needles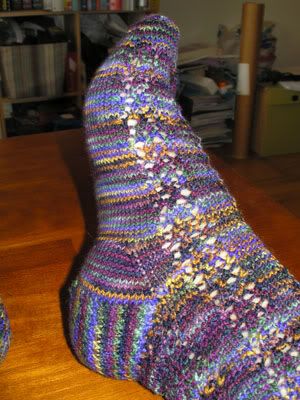 These were actually a pretty fast knit, and even I memorized the pattern before the end of the first sock, which made it even faster.
Here's a detail of the stitch pattern. It would look better in a non variegated yarn, but you can still see the little loops the stitches make.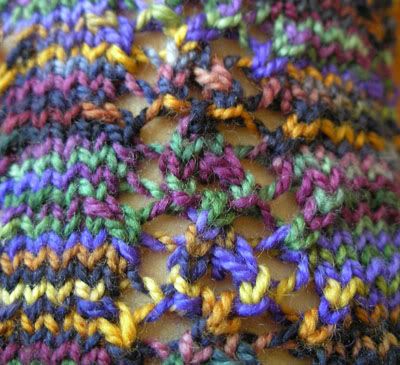 Even so, I still like these socks, even if I can find the one mistake I made.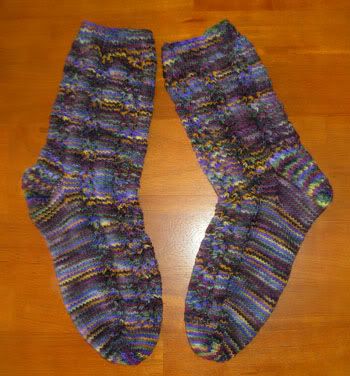 And I have no idea what's up next. Hmmm...