They've been filming a couple of movies recently around Boston, though I'd never seen any of the filming happening. This weekend, however, filming of "The Town" came to a street corner near me. It's a movie directed by Ben Affleck and starring Jon Hamm, so I decided to see if I could see anything. And while a lot of other people got shooed away, I managed to find a spot just next to the crew where I was able to watch for a few hours.
And did I see anyone?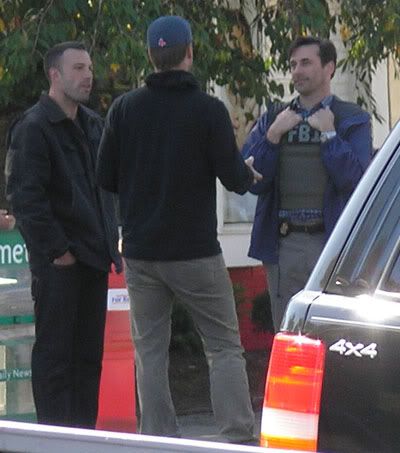 There's Ben on the left and Jon on the right. They were filming a shoot-out scene in the street. So lots of gunfire and screeching tires and the like. I was most excited to see Jon Hamm, as you might be able to guess from the next few shots.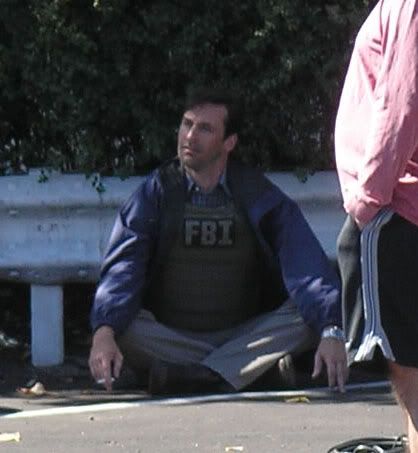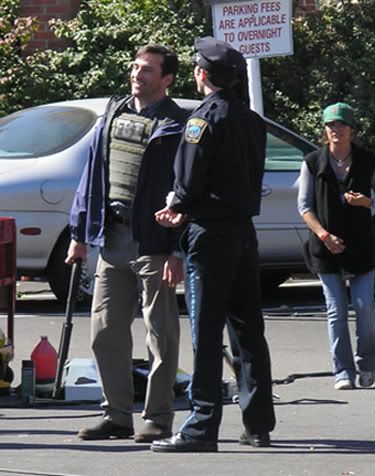 And where I was standing was right next to this.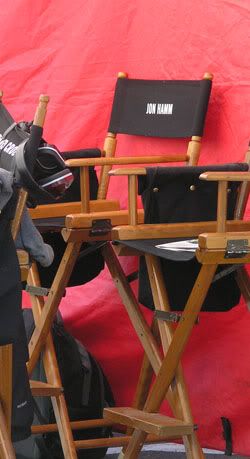 Both of them came by me at separate points, but I was trying not to be a pest and so I didn't say hi (for which one of the crew women scolded me later. "You should have said hi to him [Jon Hamm]. He totally would have said hi back!"). Oh well. Still a pretty cool way to spend a Saturday morning.