The Opulent Raglan, c'est fini!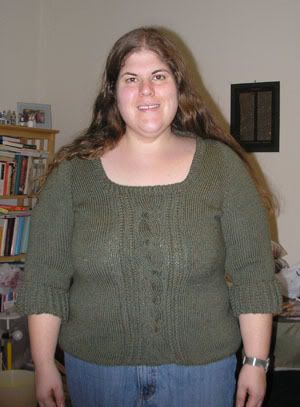 Pattern: Opulent Raglan by Wendy Bernard, from the fall 2008 Knitscene
Yarn: Plymouth Galway Highland Heather in green, 5.5 skeins, on size 5 & 6 needles
Notes: Followed the pattern pretty much exactly, other than adding a couple of extra rows to the neckline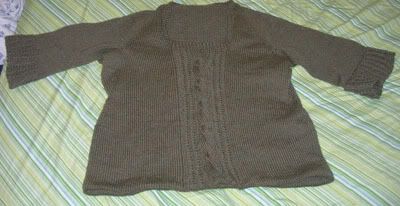 A close up of the pretty, pretty cable: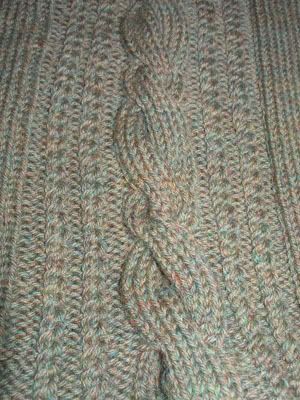 And of the sleeve: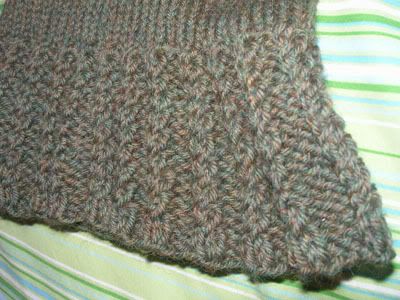 I'm so glad to have it done; I didn't want an unfinished sweater waiting for me when I got back from trip. Speaking of which, must get back to packing/preparing/looking things up/clearing the mountain of post-its from my desk...