1. At work the other day one of my co-workers came across something random in the collection she's working on. It's a ticket, which I'm guessing is from London Public Transport in the early 20th century.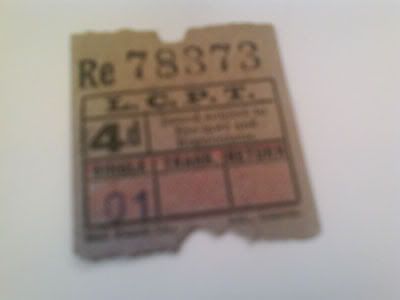 What's so interesting about that, you might ask? Well, on the back of the ticket is an advertisement for a yarn shop!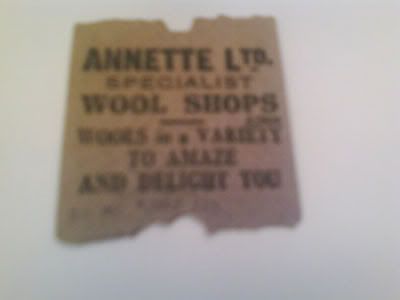 The picture's crappy since I took it with my cell phone but it says "Annette Ltd. Specialist Wool Shops, Wools in a Variety to Amaze and Delight You." I just thought it was kind of cool.
2. You may have seen the forum thread about this over on Ravelry, but LIFE Magazine teamed up with Google to create a
digital image archive
. The pictures are a lot of fun to look through, and there are even five pages of
knitting-related photos
.
This
is one of my favorites. And I'm very amused by
this one
.
3. And I'll let mini-David Tennant make the big announcement of the week: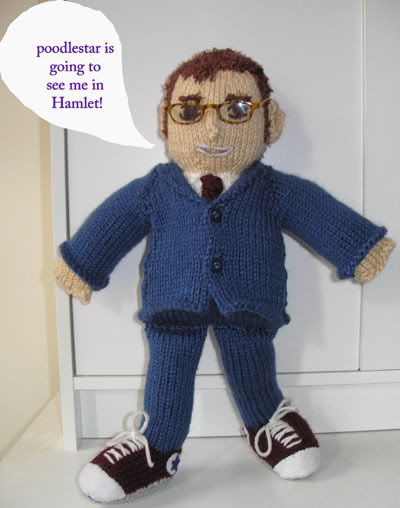 I'm heading to London next week for a friend's wedding, and I had tried desperately to get a ticket to see David Tennant in Hamlet (which opens in London while I'm there) when they first went on sale but had had no luck. But thanks to the niceness of someone on the internet, I'm going to get to go see it! I'm so excited. I love Shakespeare, I love David Tennant, I love London. This is going to be a fabulous trip.