A friend of mine is due to have twins next month, so there's been more baby knitting going on and this time, in sets of two!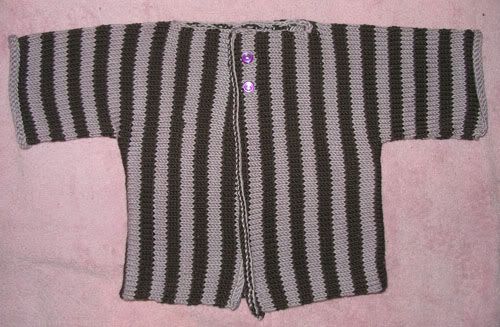 Pattern:
Vertical Stripes Baby Sweater
, by Lion Brand Yarn
Yarn: Classic Elite Sundance in mauve and chocolate brown (about 2.25 skeins of each) and Classic Elite Sundance in light teal and dark teal (same as others), on US 6 needles
The main modification I made, since I was trying to use only the yarn I had, was to knit in stockinette rather than garter stitch. However, I still ran out of yarn and had to buy more. But I like the smooth look of the stockinette anyway.
And two pairs of little booties for little baby feet!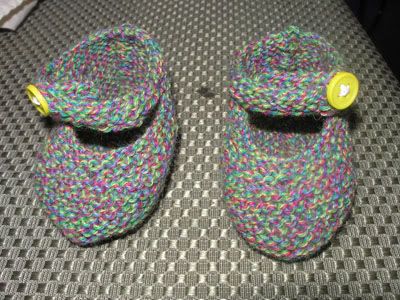 Pattern:
Saartje's Bootees
Yarn: Regia Tweed 4-fadig (above) and Regia Bamboo (below) on US 2.5 needles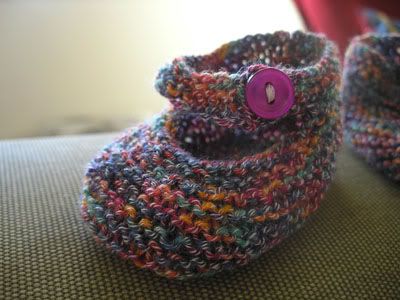 The straps didn't seem to come out quite long enough, so I made them button to each other rather than do the criss-cross style.
I love this pattern; I think it's the simplest I've done but also the cutest.