Yesterday was a kind of sort of snow day, so I spent it at home knitting away. More friends are expecting little ones in the next few months, so it was time to get working on more gifts!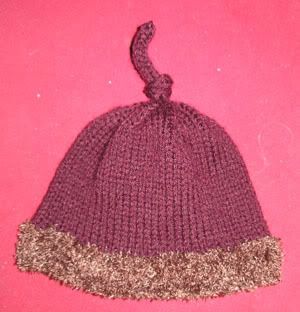 Pattern: Umbilical Cord Hat, from
Stitch n Bitch
Yarn: Lion Brand Vanna's Choice in burgundy and Berroco Chinchilla in brown, on size 7 needles
Notes: I knit about an inch in the chinchilla to give it a furry brim, and then did the rest in the burgundy. Quick knit.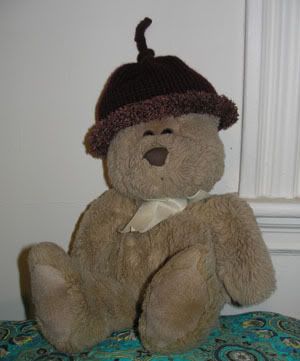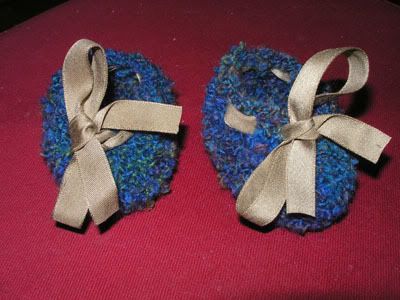 Pattern: One Hour Baby Booties, from
Stitch n Bitch Nation
Yarn: Lion Brand Color Waves, on size 8 needles
Notes: Really quick knit. The yarn is extremely annoying to knit with. Are baby feet really this small?
And they wouldn't fit on my teddy bear, so the poodle got a chance to model.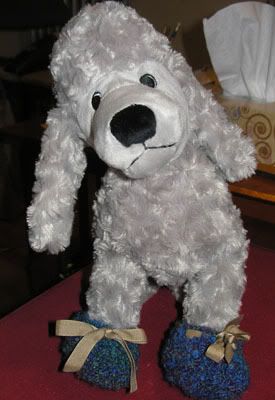 So, a couple more FOs completed, and a little bit more yarn from my stash used up!
Though the winter weather can end now; I just took a nasty little wipe out on the ice outside. I'm fine, but owww.