I've never knit a pair of socks this fast before--I started them last Sunday night and finished them this morning, so it's been exactly a week--and appropriate to the date, they are Easter colored!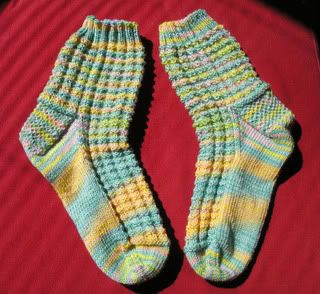 Pattern: Waffle Rib II, from
Sensational Knitted Socks
by Charlene Schurch
Yarn: Socks that Rock lightweight in Prism on size 1.5 US Inox circulars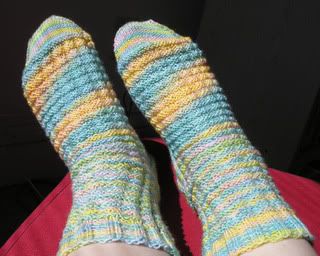 Notes: This was my first time using Socks that Rock, though I've had a number of skeins for awhile. I love this yarn. The stitch definition is amazing.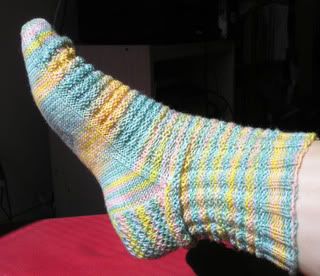 I almost think they knit themselves!