Obviously, it is very rare that I post seven times in one month, and I certainly won't be this month at this rate. :)
But last night I finished a project that's been hanging around on the needles for the last few weeks--my mittens!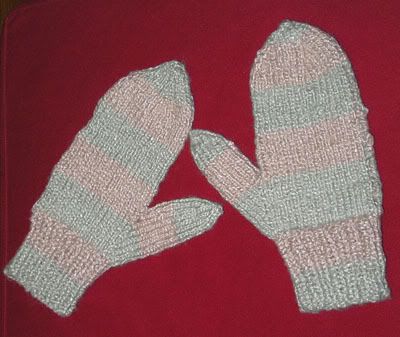 Pattern: Basic Mittens, from
The Knitter's Handy Book of Patterns
, women's size large
Yarn: Bernat Bamboo Natural Blends, 1 skein each in Wicker and Dill, on size 5 and 6 Inox circulars (magic loop)
Notes: I really liked this yarn, and the mittens are soft, even though I knit them very densely, and they're quite warm.
It's very difficult to take a picture of oneself wearing mittens...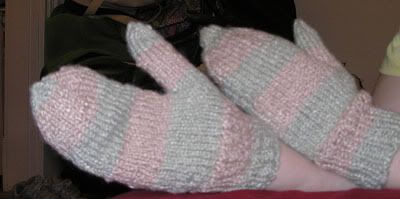 And, in other knitting news, I scored two skeins of Wollmeise in
The Loopy Ewe
's sneak up this morning! I'm very excited.