They just went on and on, my friend.
Seriously. I started this pair of socks in January, as a carry around project. After months of stopping and starting I finally finished them this afternoon.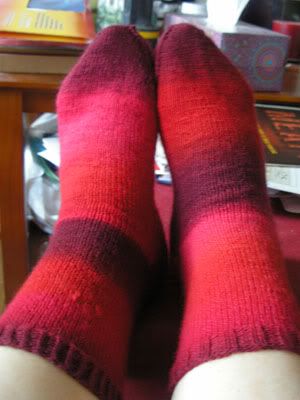 Pattern: Basic Stockinette Sock (72 stitches)
Yarn: Schoppel-Wolle Zauberball in red on US1 needles
I love the color and gradation effect of this yarn. The yarn itself I'm not so in love with. It's single plied, and not tightly, and tends to be splitty. And at points where it's very loosely plied it breaks apart entirely. So beside the two knots in the ball of yarn, I had at least three other breaks to contend with.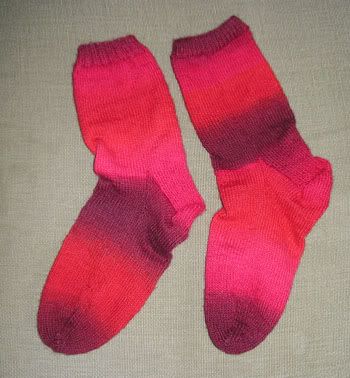 But they look nice and they're done, and I can move on to something else. Time to go through the stash!