Like half of the knitters in the Eastern part of the U.S. (and Canada), I spent this weekend at
Rhinebeck
which, courtesy of our hungover GPS personality who slurred her words, we now refer to as Trinebeck! I had never been before. And it ended up being a fabulous experience!
Saturday morning, the ladies and I were on the road at 5:30 am, heading out to New York State, bleary-eyed but excited. We couldn't have had a better day for the drive, and the scenery along the way was just beautiful. Nature creates the best colors of all.
The view from our giant car: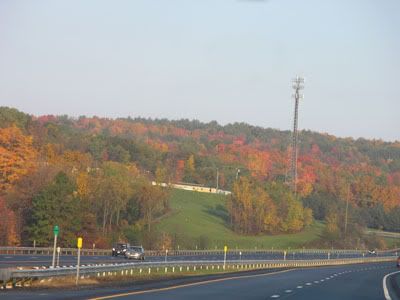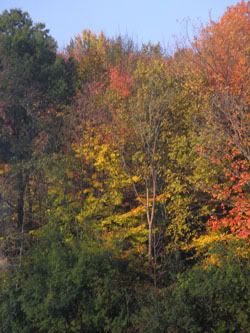 Rhinebeck was a feast for the eyes. There were alpacas: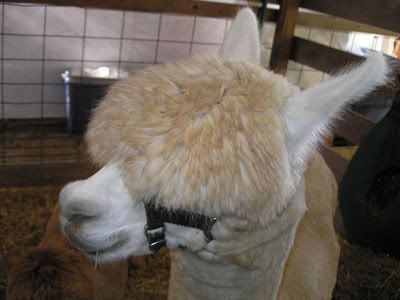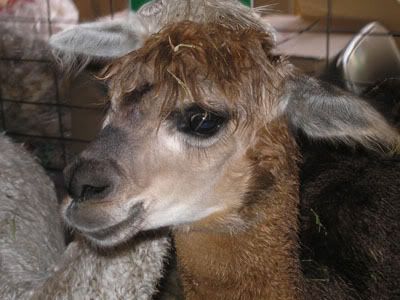 There were rabbits: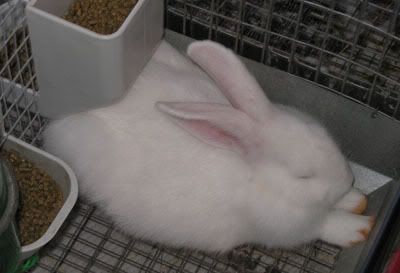 And, of course, there were sheep: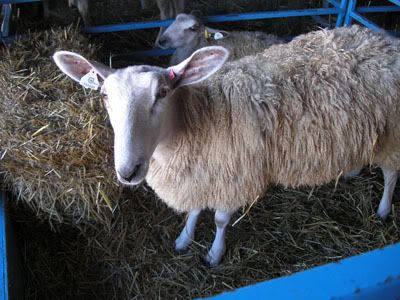 Best quote of the day, from Catherine, when looking at the view below from a distance: "Oh, look at those dogs!" Me: "Um, Catherine, those aren't dogs."
They were goats: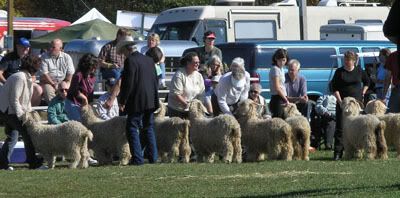 And there was yarn. Pretty, pretty yarn.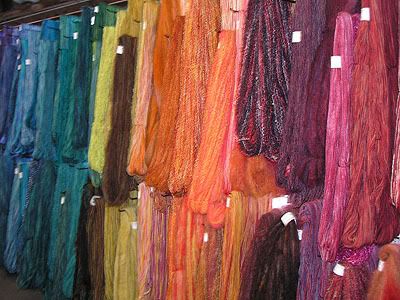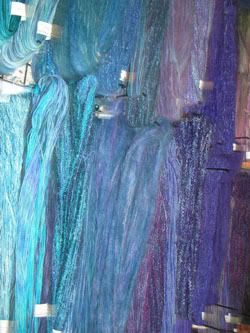 Catherine and Danielle following orders: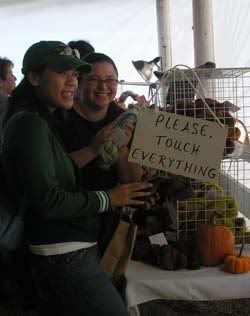 The group of us who drove up together, during the Ravelry/blogger meetup: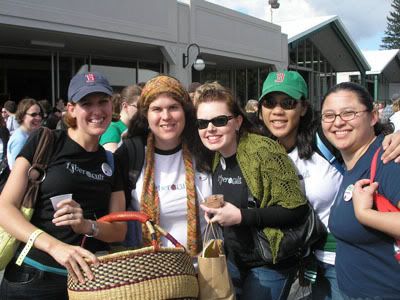 There's
Amanda
(who came up from DC to join us for the weekend), me,
Cassandra
,
Catherine
, and Danielle.
Later in the day we met up with The Sheep.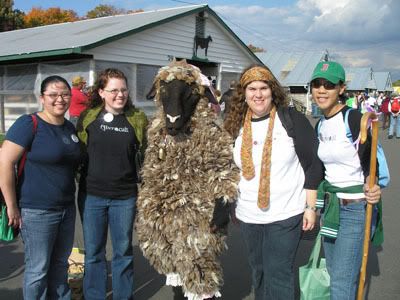 We wandered around for hours, fondled lots of yarn, admired lots of projects, ate some wonderful cheese (Roth Kase Vintage Van Gogh), and tasted wine and fudge. We learned our lesson--next year we're bringing a cooler so we can bring some of the food home!
That night we went to the
Ravelry
party, a madhouse of knitters chatting, drinking, and eating. The staff and regulars had no clue what hit them! (And Catherine and I managed to get in some watching of game 6 of the ALCS. Yay Sox!)
Here are
Andrea
and
Ariel
at the party: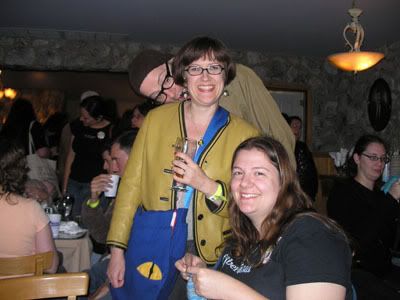 And Casey and Jess (and a photo of Bob, in absentia):
And yes, like everybody else, I
Kinneared
the
Yarn Harlot
at the party.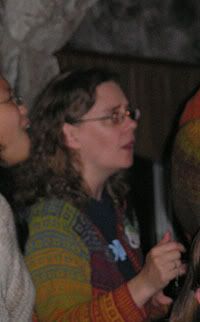 The next day we headed back to Boston, stopping in the Berkshires to visit Lenox and
Colorful Stitches
, which is a really nice yarn store. And then it was homeward bound, just in time to see the Red Sox win the ALCS!
And what loot did I pick up on this journey?
At Rhinebeck, one of our favorite booths was Brooks Farm, where I picked up these two skeins of a worsted weight merino/silk blend.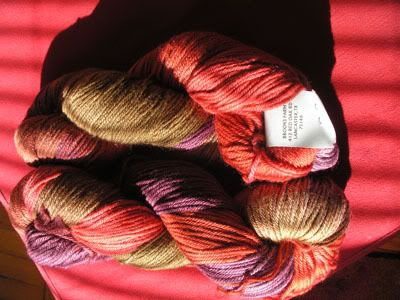 Another favorite was Briar Rose, where I got this lovely merino/tencel blend: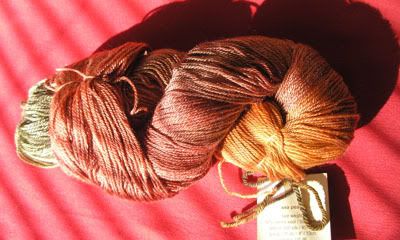 My first purchase of the day was my first laceweight yarn, in a gorgeous grape color, from Silver Moon Farm: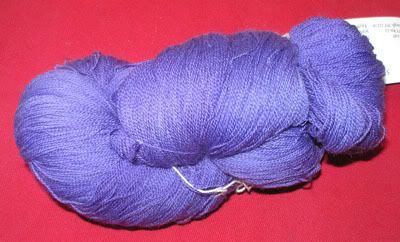 I also got two skeins of sock yarn, Soft Touch Heather in Crocus, from Sheldrige Farm: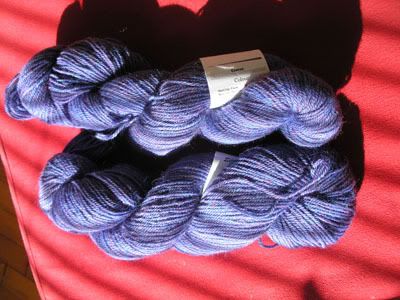 And this is supposed to be a skein of sock yarn, but I think it will become something more scarf/shawl-like. It's a skein of wool/bamboo/nylon from Maple Creek Farm. The picture doesn't really show it, but it's a salmon pink color with gold threads binding the plies and it just gleams.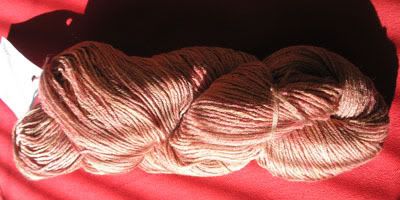 Notice a pink and purple trend? I didn't plan it, I swear--I'm usually not a pink person!
And I picked up one pretty pastel skein of Trekking while we were at Colorful Stitches.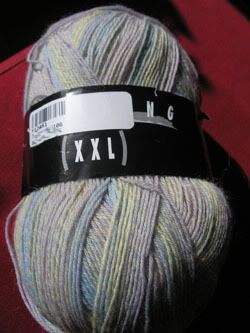 All in all, a fabulous, exhausting, colorful, and fun weekend. I can't wait until next year!