The FOs seem to be happening around here, but now I have nothing on the needles!
Pattern:
Dublin Bay Socks
Yarn: Twisted Fiber Arts Arial in Netherfield on US 1 needles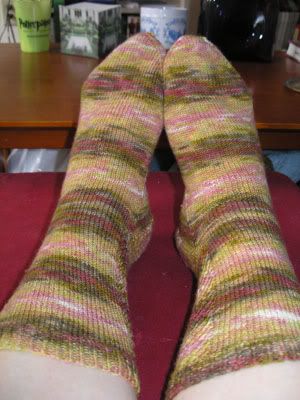 As the yarn is self-striping I wanted a simple pattern but something more than just plain stockinette. Dublin Bay gave them a nice little bit of lace down the sides and made them more interesting to knit.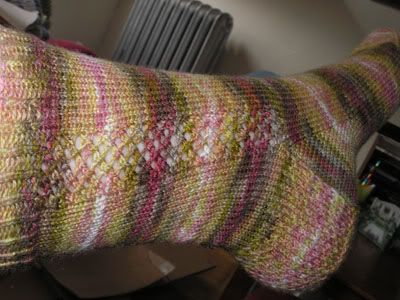 I'm also in love with
Twisted Fiber Arts
. Her striping yarns are just amazing. And how could I resist a yarn in the colorway Netherfield? Oh, Mr. Bingley. Not quite Mr. Darcy but still, Jane Austen for the win.