Two posts from me in two days--who can believe it?
On Thursday night I went over to
Catherine
's to watch Grey's Anatomy. We spent the time being our crafty selves and playing with Sculpey. And here is what we created: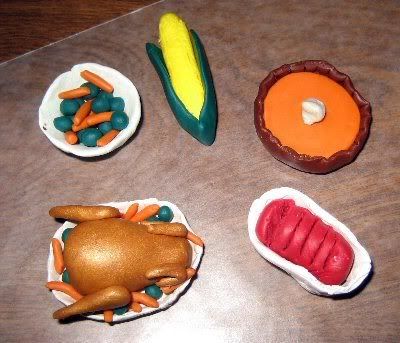 A miniature Thanksgiving dinner! A golden brown turkey, peas and carrots, an ear of corn, a pumpkin pie, and cranberry sauce.
After that we wanted to make something else, so we made pens. Well, we actually took the shells off of Bic ballpoints and attached sculpey to them and then reinserted the rest of the pen after baking. But here they are: