Fast projects are fun! I started this Monday night and finished it about half an hour ago. So here is
Odessa
, which will be a Christmas gift for a friend from college.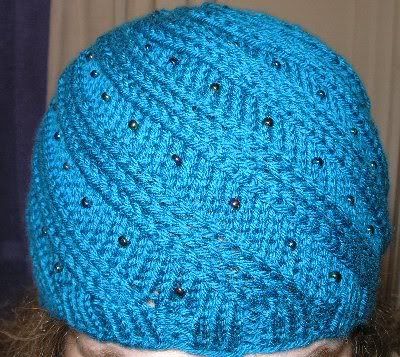 That picture is not true at all to the color; the picture below is closer--it's a very rich turquoise blue.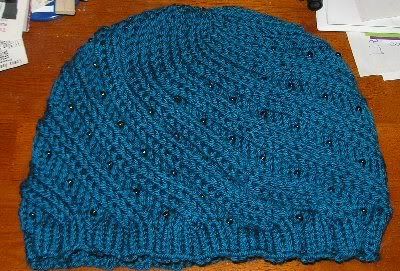 Knit up with Debbie Bliss Cashmerino DK (which I now love), which has about 20 meters less yarn than the recommended Cashsoft DK, and it was certainly a close call as to whether I would have enough. I have about a two foot strand of yarn left, but I made it! I did this on 5s and 7s instead of the called for 4s and 6s, as those are the needles I had. I had made one before for myself and it worked out well on those needle sizes.