Like everybody else in the knitting universe, I had to do the Yarn Harlot's
Unoriginal Hat
.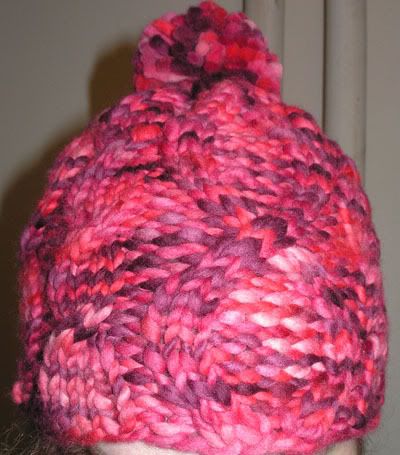 Pattern: Unoriginal Hat
Yarn: Blue Moon Fiber Arts Leticia, in Ruby Slippers, 1 skein, on 10.5 needles
Notes: I loved the pattern, loved the yarn. I added a pompom because I just felt the need to. The only changes I would make if I were to do this pattern again would be to go up to the called for needle size (it called for 7.0 mm needles which aren't common in the U.S., so I went down to 10.5 US since it was what I had) since it's a tiny bit snug on me. I would also do the first set up row a few times to make it a little longer and to fully cover my ears.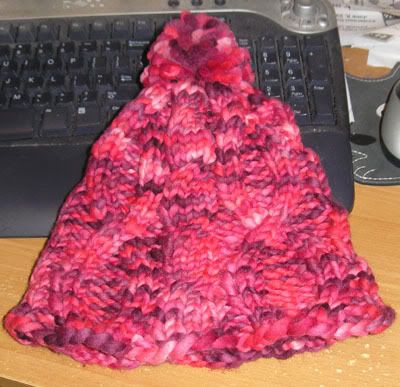 And a detail of the cables: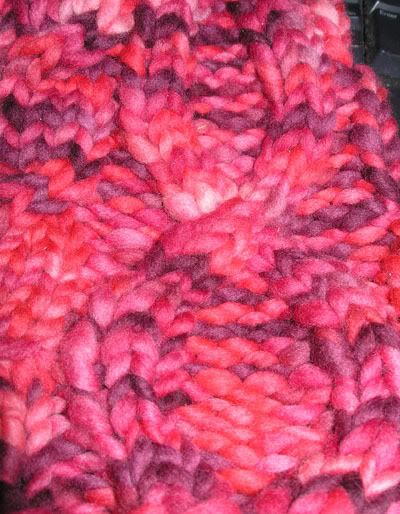 Now I want to make another one!