Catherine
and I spent Sunday at Danielle's house, having a craft day. We got to see her awesome craft room and she fed us yummy snacks and we did a lot of knitting. I started--and finished--another Lizard Ridge square,
bringing my total up to 18 squares completed. Here's an updated picture of what I've got done so far: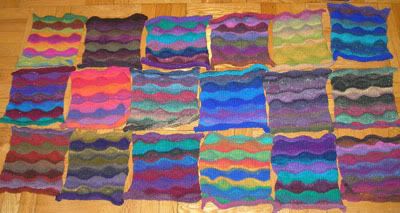 Danielle also took us to the new yarn store in Dorchester,
The Stitch House
. It's a very cute store, and I'm in love with the Pear Tree Merino they carry. I didn't buy anything but that was only because I didn't have a specific project in mind to use it for!
I also cast on for and then frogged the beginning of a hat, which I re-cast on for Monday night and then finished last night.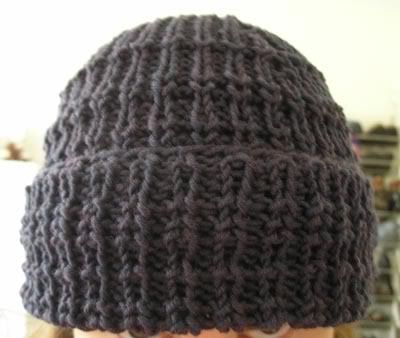 Pattern: Karn by Norah Gaughan for Berroco
Yarn: Berroco Pure Merino Heather in Boysenberry, 2 skeins, on size 9 needles
Notes: The stitch pattern isn't very distinctive and I'm not sure I love how it came out on this size needle though it looks much better in this picture than it did when I looked at it last night, but I love the deep fold up brim. It's very cozy and I think I'll get a lot of use out it this winter.