I've always been a fan of argyle. Yes, I'm a little bit preppy. But I never tried knitting it because of all of the colorwork involved. So when I found a pattern that created an argyle pattern in texture rather than color, I really wanted to try it.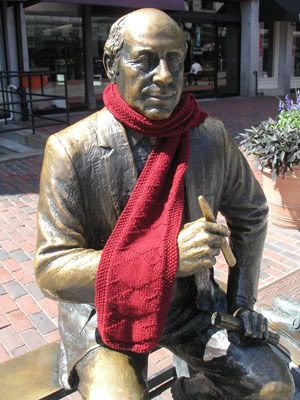 Pattern: Argyle Purl Scarf, by knarlyknitter (can be found as a free download on Ravelry)
Yarn: Berroco Comfort in red (1.5 skeins) on US 8 needles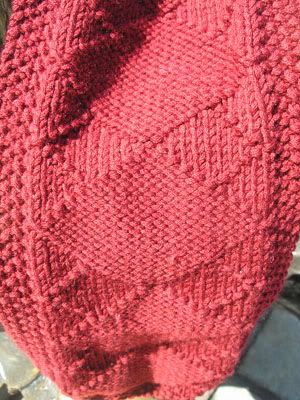 The verdict? It's a great pattern and comes out really sharp looking. This was also the first time I'd used Comfort, and I really liked it.
Another close up of the pattern: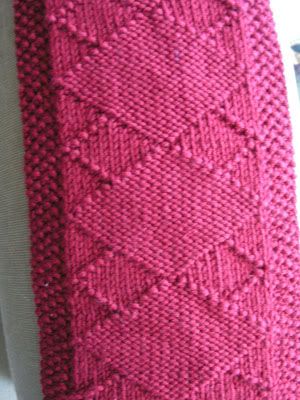 It's already gone to its new home, and I've even got another project finished, though it needs to be blocked before posting. And then, I don't know...