I've had the pattern for this shawl printed out and in my files for over a year now, and I'd gotten this yarn from a swap over a year ago as well, and finally they found their way to each other!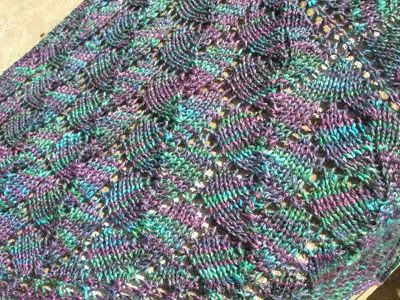 Pattern:
Waves of Leaves shawl
, by Malcolm and Marcus Designs
Yarn: Kindred Spirits Silk Shimmer (most of one skein) on US 6 needles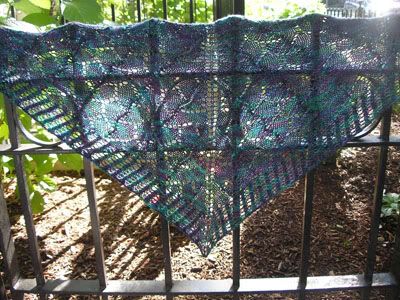 It was actually a fast knit--I would have been finished it in a little over a week if I hadn't taken a break right before the end!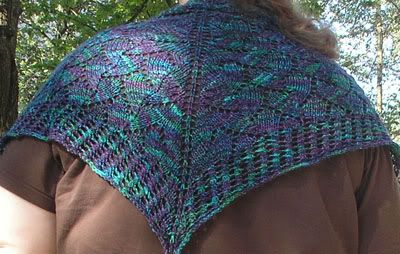 It's a small shawl/scarf, but very pretty. And I love the colors of the yarn.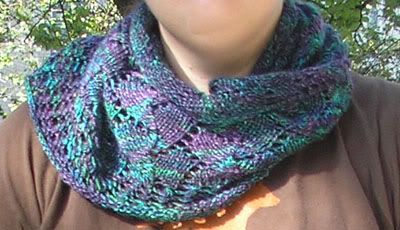 I'm particularly taken with the diagonal lines of the cast off edge.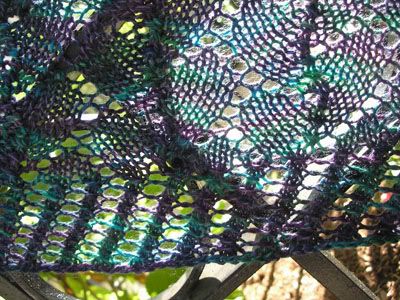 Do you know where my title comes from? :)