I've got nothing to show you in terms of knitting right now (though I have been working away on a couple of projects) so, here, look at the pretty yarn...
I got this in a swap on Ravelry.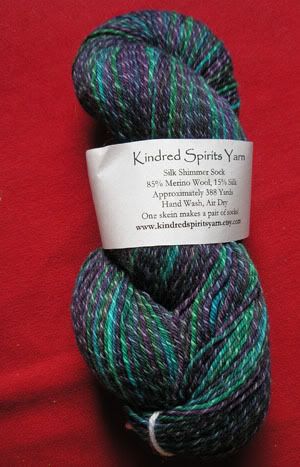 It's hand dyed merino/silk sock yarn. Aren't the colors lovely?
Then I went to big sale at A Good Yarn on Saturday with
Catherine
. Here's what I came away with.
2 skeins of Lorna's Laces Shepherd Sock in Glenwood (I coveted the Baltic Sea as well, but they only had one skein left. At least I thought it was Baltic, but now I'm looking it up, and the color isn't the same. Hmm.)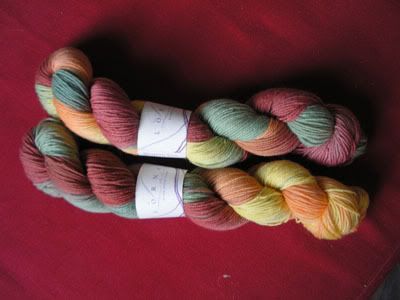 3 skeins of Berroco Jasper, which I've been wanting to try.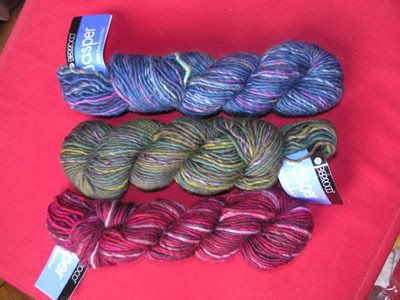 And 3 balls of Cashsoft Aran, unearthed from the bowels of the sale bin.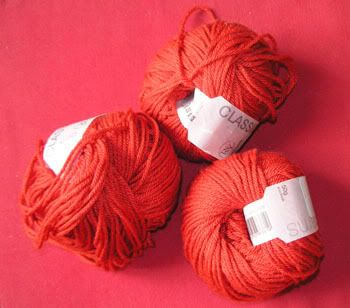 Oh, wait, here's something I made. Catherine had a Super Bowl party last night, and I made cookies. Chocolate cookies shaped like pretzels, to be exact. I figured they were appropriate for a sports party. I'm a dork.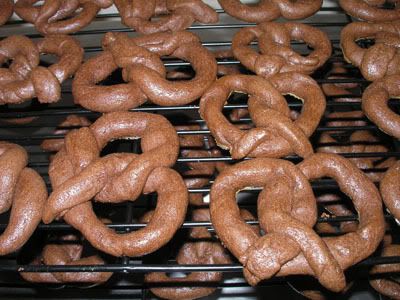 Recipe is from
here
.