I won't say my knitting mojo has returned, but between a bottle of wine and the first season of Doctor Who on dvd, I managed to finally finish the socks!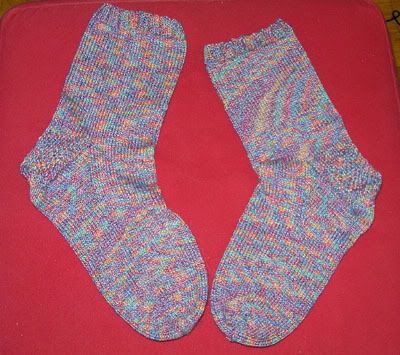 Pattern: Basic Stockinette Sock, with an eye-of-partridge heel
Yarn: Regia Bamboo, the majority of two skeins, on size 1.5US Inox circulars
Notes: These are a tiny bit big around, but if I had gone four stitches down, they might have been too snug. But they are the right length at least. There's some pooling in the leg of the second sock that I can't explain but overall they came out well.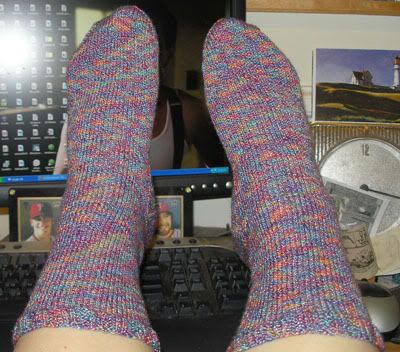 I love how propping my feet on my desk is the only place I can get decent light in my apartment at midnight.