Last weekend
Cat
and I took a little trip up to Lowell. Our main stop was the
American Textile History Museum
. We had never been there before, but the museum is great. Lots of hands on stuff, lots of scenes you can actually walk into, and lots of neat stuff to look at.
A general store of old.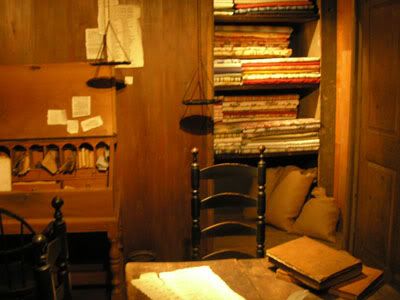 Reels from an old cotton mill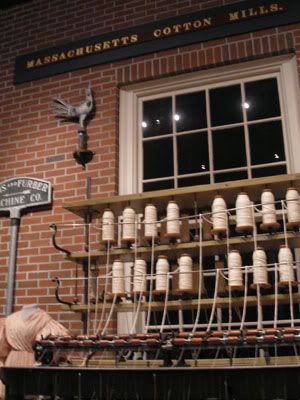 Fashion history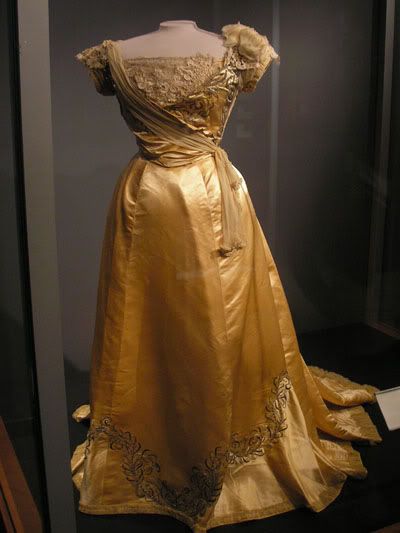 A cabinet of dyes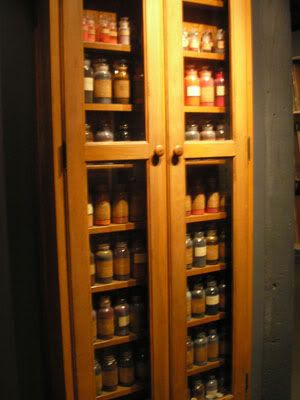 And a close up of a few of the jars inside the cabinet--I liked how it had the chemical composition drawn on the label.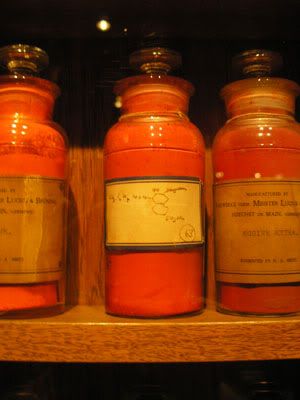 From the knitting display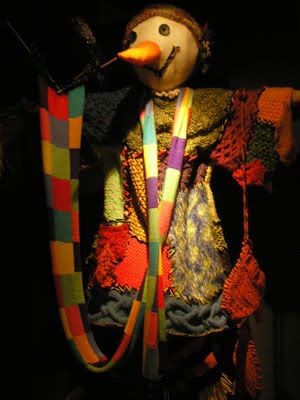 And some old and modern machinery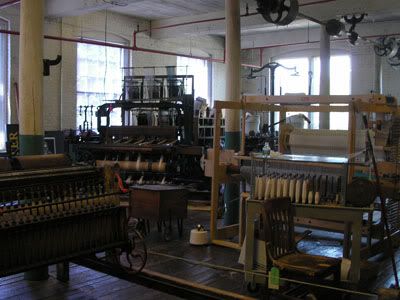 Afterward we also went to the gift shop at the New England Quilt Museum, which had lots of pretties to ponder, some of which you might see later if I ever get back to my sewing machine. :) And then we found the Classic Elite Yarn store, but somehow both of us managed to leave without buying any yarn! Miraculous.