Another year's fun at
Rhinebeck
has come and gone, alas. Do we really have to wait until next October?
We left Boston very early Saturday morning to head out. The weather forecasts all week had taunted us with warnings of rain and snow. Instead we got a gorgeous, if cold, Saturday to wander around the fair.
The sights from the fairgrounds...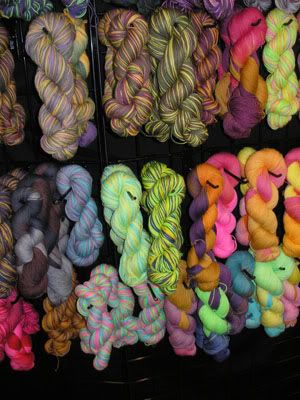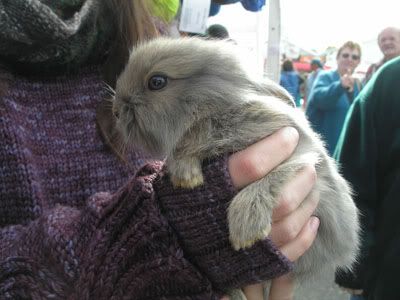 I made a friend: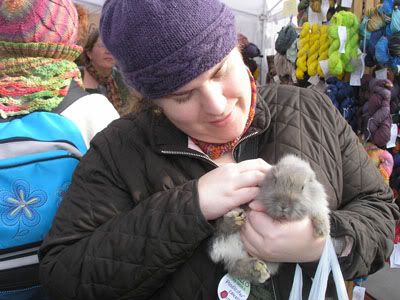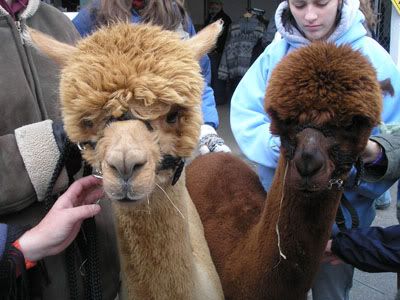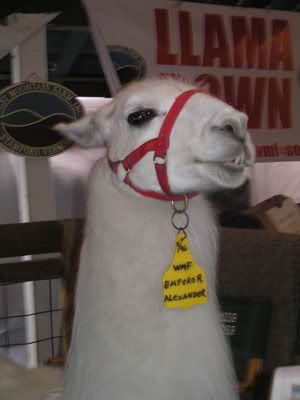 Monet
with her first skein of Socks that Rock: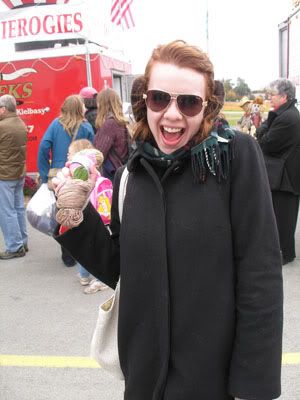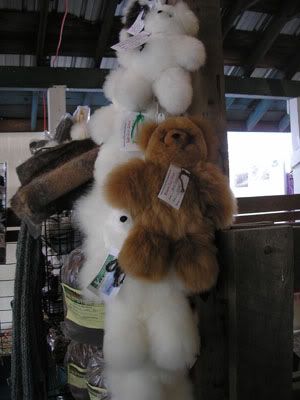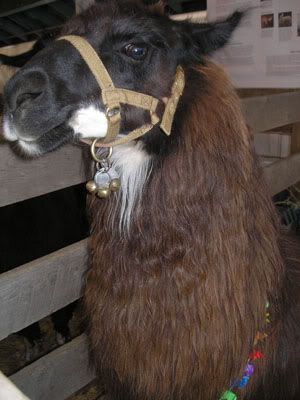 I made another friend: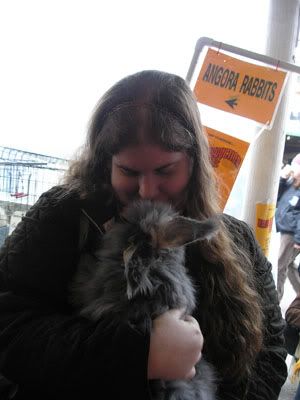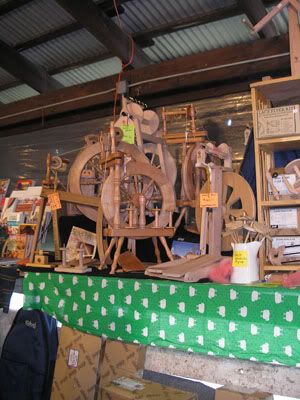 This yarn was even more eye-searing in person: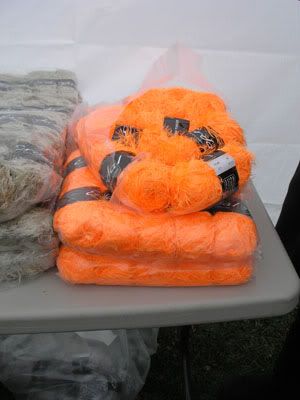 Monet in her new hat: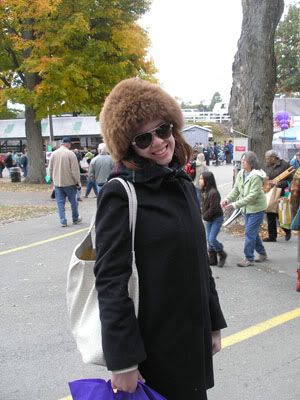 Our whole crew: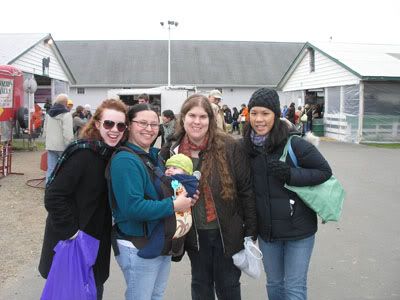 From the Ravelry party: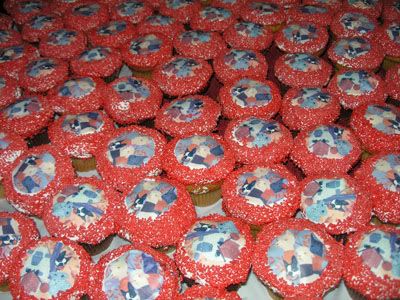 With
Ysolda Teague
in her "secret project"--dressed up as Bob!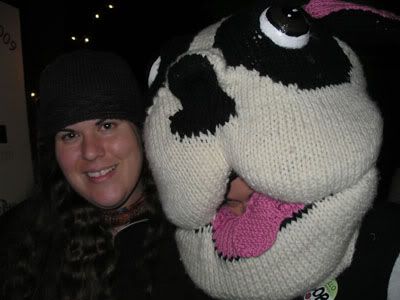 The youngest member of our crew: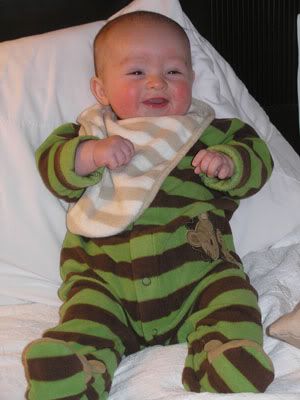 On the way home we did our normal stop in Lenox, where we were met with cold, heavy rain. By the time we left Lee, it had become heavy, golf ball sized snow, which accompanied us across the state back to Boston. The view from the car: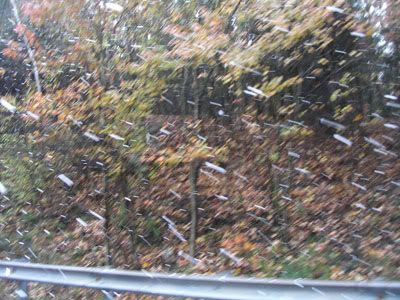 Definitely an out-of-the-ordinary end to our fun weekend!