Finally, my last two finished objects from 2009!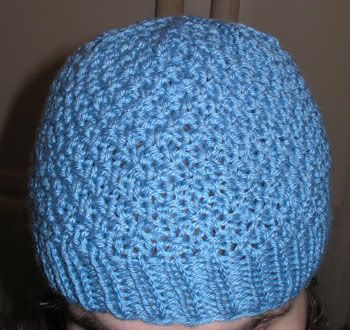 Pattern: Stashy Hat, by Thea
Yarn: Rowan RYC Cashsoft DK in a light blue (less than one ball) on US7 and US8 needles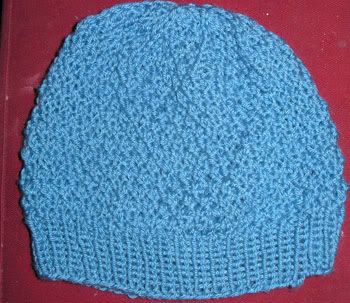 The last time I made my friend a hat it was when I was first learning to knit and to say I got the gauge wrong is an understatement. I figured it was about time she got one that actually fit!
And then my three and a half year old buddy asked for a scarf. A purple scarf, to be precise.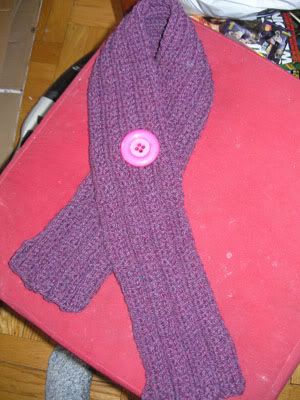 Pattern: Beaded Rib scarf (pulled the rib pattern from a stitch dictionary)
Yarn: Plymouth Yarn Encore Chunky (slightly less than one ball) on US10.5 needles
Notes: Because she's only three and a half, I decided to add a buttonhole and a big pink button so the scarf can be buttoned and not pulled tighter around her neck.