It may be a while before I have another finished project to post, since one project is large (I may do in progress shots when there's something to show) and the other is for my Secret Cupid (an exchange we're doing within our knitting group for Valentine's Day) and she may be reading this, so no pictures of that. So, to tide you over I give you a little bit of yarn porn.
Catherine
was kind enough to report in on what colors of
Socks that Rock
yarn her local yarn store had when she was home in California and I restrained myself and only bought two skeins. Here they are, Rocktober and Nodding Violet: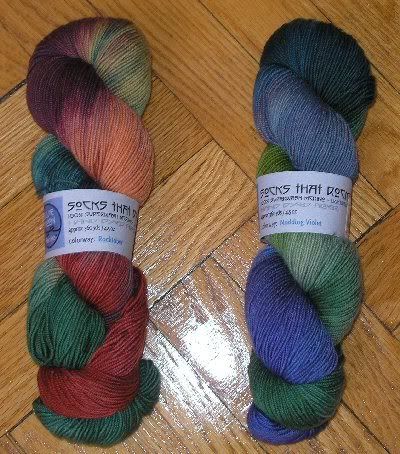 And a shot in better light: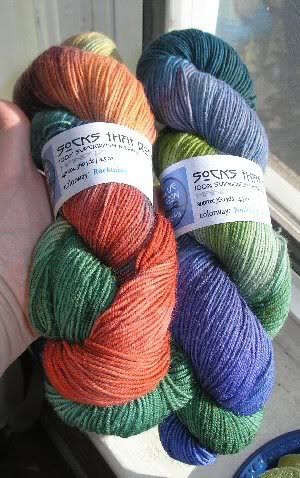 So pretty!
And one tiny FO from the holidays, a miniature stocking made with leftover Opal sock yarn, magic loop style: