So, I kind of disappeared for a while, but this time it was due to computer issues. The hard drive on my computer crashed for the third time in a year, which was finally enough to convince Dell that maybe, just maybe, the hard drive was corrupt. I now have a new hard drive and hopefully no more crashes, because I am tired of losing all of the contents of my computer.
The
Knitsmiths
had a baby shower for
Alison
this past weekend. Everyone made a pair of booties which were hung from streamers strung across the room. It was really cute. Here is the pair I made, from some yarn I had left over from making armwarmers last year: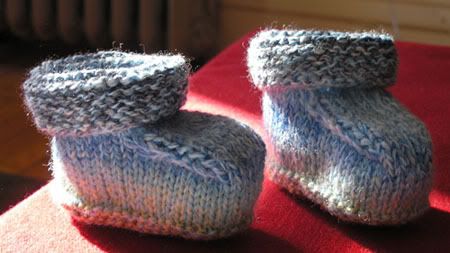 In other knitting news,
Catherine
gifted me with a new measuring tape which fits in perfectly with this blog. It has both poodles and stars on it!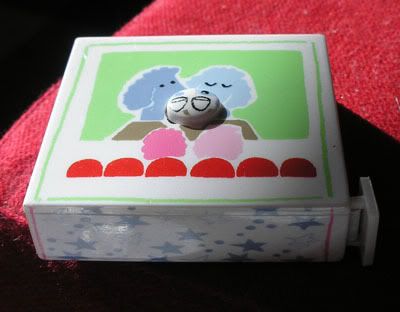 And here is a sneak preview of my current project: