An honest to goodness FO to show off, and my first real sweater to boot. I've made baby sweaters, and one tank top with short sleeves for myself, but this is my first real sweater made for myself. It's the Cardigan for Arwen from the winter issue of Interweave Knits.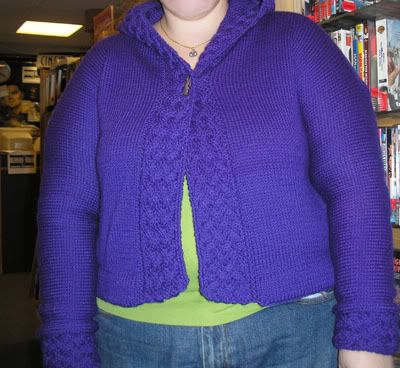 The cardigan is hooded, with the cable pattern running the length of the front and the hood, as well as the cuffs.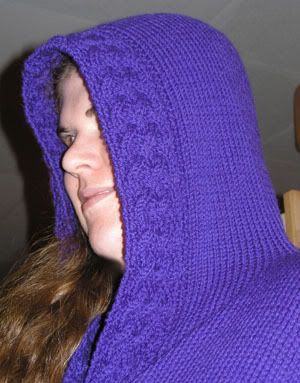 It took almost six weeks to complete, using (I think) six balls of Patons Classic Merino in That's Purple (and it is very purple). If I were to modify the pattern any I would probably add a couple of inches to the length and widen the tops of the sleeves since they're a little tight for my big arms. But, overall, I'm really pleased with how the sweater turned out.
Now, to figure out what to make next. . .