I can finally show off some of those secret projects, as last night our knitting group had our Secret Cupid exchange. As it turned out,
Ariel
had tricked me and actually had me as her recipient. Check out the socks she made for me: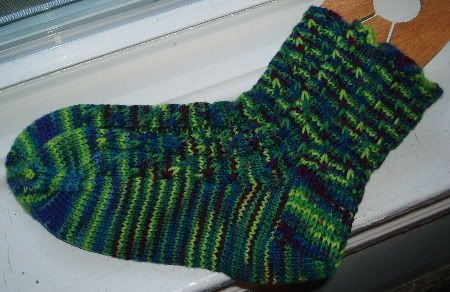 They're made with Artyarns supermerino, which is one of my favorite yarns ever. I also got pretty stitch markers and a Lindt chocolate toffee bar and a bag of stroopwafflen, as she knows I'm addicted.
The person I made gifts for is the blog-less Cassandra. She had mentioned wanting to try bamboo yarn, so I made mittens for her out of Classic Elite Wool Bamboo: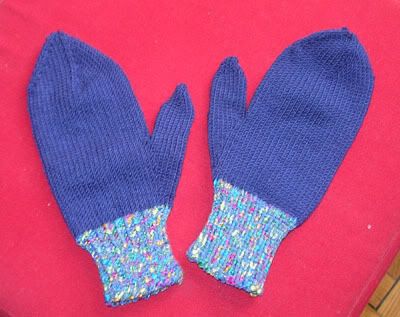 The hands used just one ball of yarn, on size 5 Inox circulars (magic loop). The cuffs are in Berocco Zodiac. I also made her a pair of socks and by accident I seem to have deleted the full image, so here's the detail shot: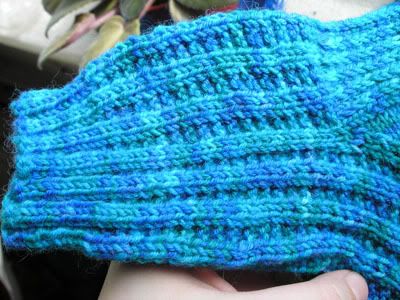 They are made out of two skeins of Cervinia Calzetteria in the color Capri.
And I also made her stitch markers, which I know Ariel is jealous of, considering the theme: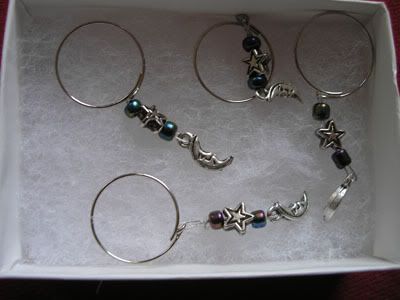 And I may also have gotten her an
infectious disease stuffed animal
, because she loves those infectious diseases!
Answer to
Anna
's question in the comments on my last post:
No, I didn't crochet on a toggle on the cardigan. I do want to find some kind of clasp or such for it. I was using an Edward Gorey cat pin to pin it this weekend, as it kind of gaped in the back when it wasn't closed. And the picture was taken in a bookstore, so you weren't too far off in your guess. :)
Currently reading:
Atonement
, by Ian McEwan.