I've been off gallivanting around the Northeast, from the North Shore of Massachusetts to home in Pennsylvania and then a couple day sojurn in New York City. Fairly tiring, but a lot of fun.
The Tomato sweater stayed here, so there's been little progress on that, but I did finish three Lizard Ridge squares. I also did quite a bit of yarn window shopping, especially at Purl Soho in NYC, which had the most fabulous selection of Koigu I've ever seen. But I managed to restrain myself from adding to my ever growing collection of sock yarns.
The rest of my time in New York mainly resolved around Broadway. If you did not already know this, I am a musical theater geek. And an early birthday gift from my parents was a ticket to see Rent on Broadway, with two of the original cast members back in the cast. And it was fabulous. Anthony Rapp and Adam Pascal are amazing. The stage door after the show was a madhouse, but I did get some pictures.
Anthony: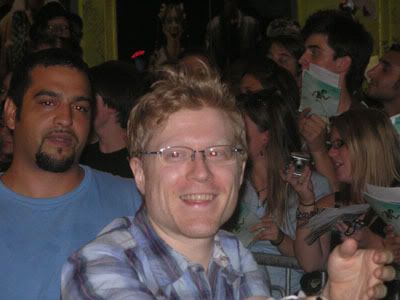 Adam: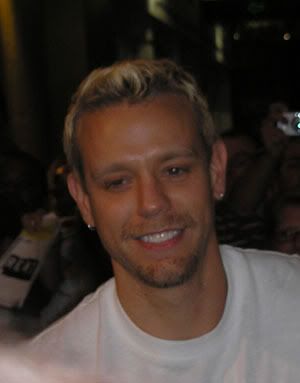 And my program, which was kindly passed up by people in front of me: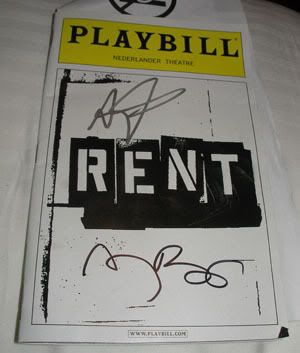 And the next morning I got up at 5:30 am to get in line for student rush tickets for Spring Awakening, which I had never seen. After almost five hours of waiting (and knitting an entire Lizard Ridge square) I did get a ticket for that night. I was in the fifth row, on the far right, but could still see almost everything. Spring Awakening was really good--funny, passionate, sad. The kids in the cast were all so young and talented and nice and beautiful and I'm a tiny bit in love with all of them. After the play, I went to the stage door again.
With Lea Michele, who plays the female lead: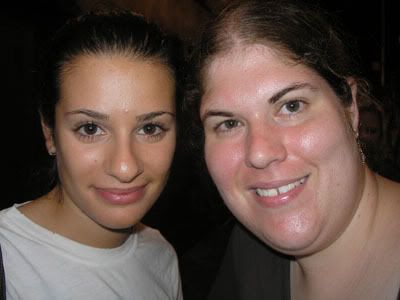 With Jonathan B. Wright, who was hilarious in the play: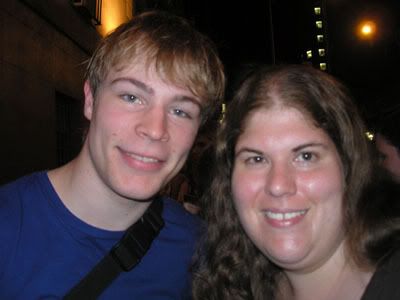 With John Gallagher, Jr., who won a Tony for this role and who was outside forever signing autographs and talking to people: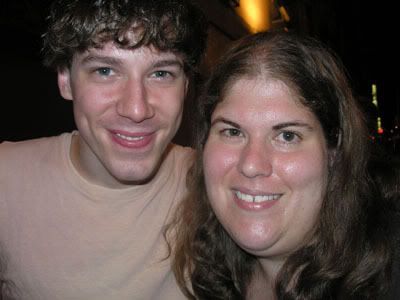 And with Jonathan Groff, the male lead. I'm a little scared by much we look alike: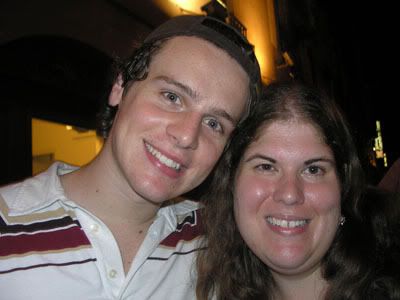 And here's my program, signed by almost the entire cast: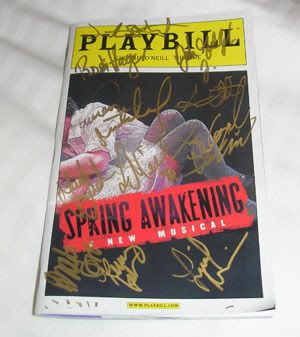 It's so much fun to hang out people who are interested in the same things I am, yet are about a hundred times crazier. I wish I were still there but, alas, it is back to reality.
Oh, and one last shot from New York: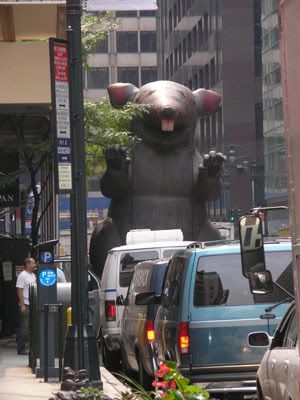 They say the rats in NYC are huge, but this is ridiculous.