My very cooked Tomato, that is!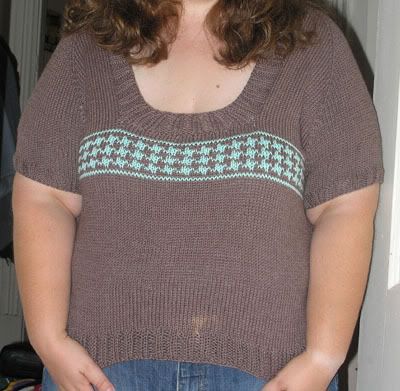 Pattern: Tomato, from
No Sheep for You
and
Knitting Daily
Yarn: Plymouth Jean Nee (7.5 balls in brown and 1 ball in aqua)
Needles: Size 7 Susan Bates 29" circulars and size 6 Boye interchangable circulars
Notes: Extended the sleeve length by 12 rows. The yarn is very soft and easy to work with, but there was a knot in every single ball, which was extremely annoying. But it came out pretty well, so I am happy.
I'm also on square 12 of Lizard Ridge so progress continues on that. But I wonder what my next big project will be?